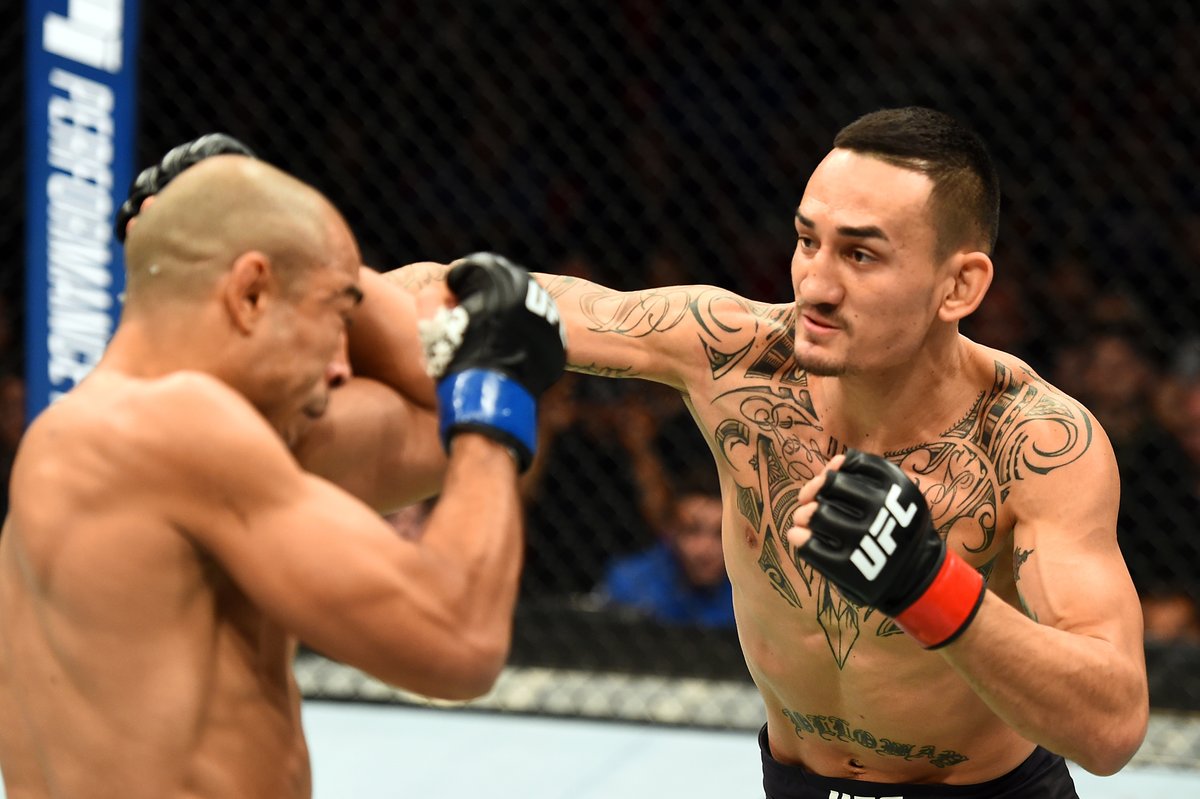 Twitter/Screenshot
UFC Featherweight champion Max Holloway (19-3) defeated Jose Aldo (26-4) via TKO during the main event of UFC 218 at Little Caesars Arena in Detroit, Michigan on Saturday.
Holloway dominated the third round and landed a combination of ground and pound position punches before referee Herb Dean stopped the fight at 4:51 into the round.
The Hawaiian featherweight has never been knocked out since joining the UFC and has won each of his last 12 fights, which is the fifth longest streak in the promotion's history, according to Michael Carroll of FightMetric.com.
Holloway earned his seventh career knockout, which surpassed Conor McGregor (6) for the second-most all-time among UFC/WEC featherweights, trailing only his opponent from Saturday's fight, who has nine career KOs.
https://twitter.com/MJCflipdascript/status/937193800732151809