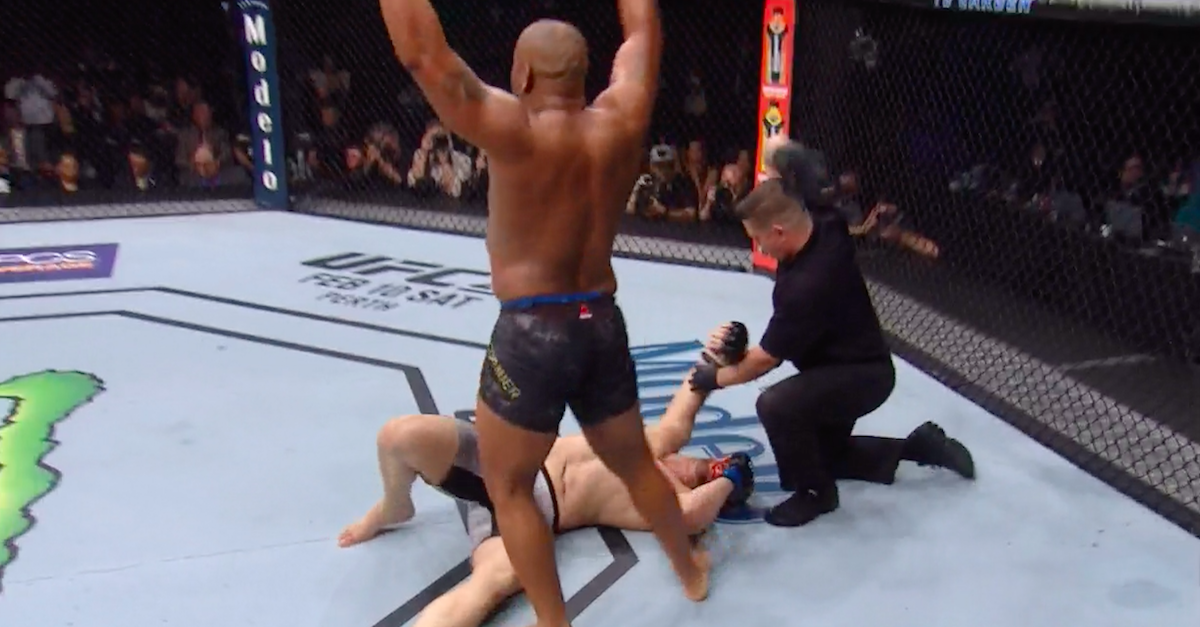 UFC
Daniel Cormier (20-1) defeated Volkan Oezdemir (15-2) to retain his UFC Light Heavyweight championship at UFC 220 in Boston, Massachusetts.
Round 1: Cormier vs. Oezdmir
FanBuzz's card: Cormier 10-9
Oezdemir was explosive out of the gate, tagging Cormier with left hooks and uppercuts. The challenger would explode in, and as Cormier ducked the right, he would get popped with the left. About midway through the round, Cormier settled in, found his feet and calmly evaded Oezdemir.
Cormier get a bit confident with some nasty rights and lefts, stumbling his opponent.
Oezdemir would respond with some heavy hands of his own, but Cormier got the takedown, took his back and had his opponent nearly choked out before the buzzer ended Round 1.
Round 2: Cormier vs. Oezdemir
Cormier got the takedown early in Round 2 and took side mount, where he blasted away at Oezdemir's face. Oezdemir couldn't escape the side mount, where Cormier pinned his arm to the mat and pounded his face until the referee called the fight.
Cormier came into Saturday night's fight following a no decision after his knockout loss to Jon Jones was overturned after he tested positive to a banned substance.
Previously, Cormier had won four consecutive fights heading into the co-main event, with two submissions and two decision wins.
Oezdemir had won five straight bouts heading into his championship fight.