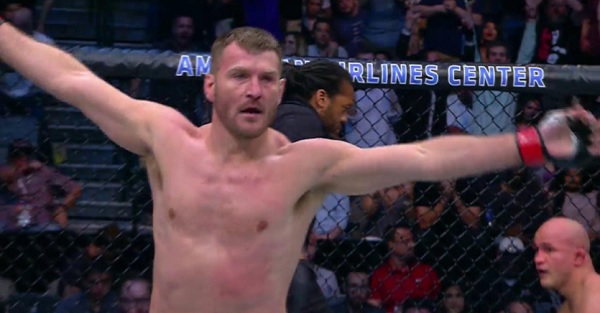 Giphy
UFC announced on Friday that heavyweight champion Stipe Miocic (18-2-0) and light-heavyweight champion Daniel Cormier (20-1-0, 1 NC) will face off on July 7 in Las Vegas at UFC 226.
The fight will be for Miocic's heavyweight title, and will be the culmination of the next season of The Ultimate Fighter.
The fight has come after both Miocic and Cormier have essentially exhausted the competition in their respective division. Miocic has successfully defended his heavyweight title in three consecutive fights — a UFC record for heavyweights — while Cormier has beaten almost every light-heavyweight save for Jon Jones. Jones, however, is currently facing another UFC suspension after testing positive for a banned substance in his last win over Cormier.
If he wins, Cormier would become just the second fighter in UFC history to hold two championships at the same time. The other was Conor McGregor, who held the featherweight and lightweight championships at the same time.
Cormier is 13-0 in his career fighting in the heavyweight division. Most of those victories came before Cormier joined UFC.