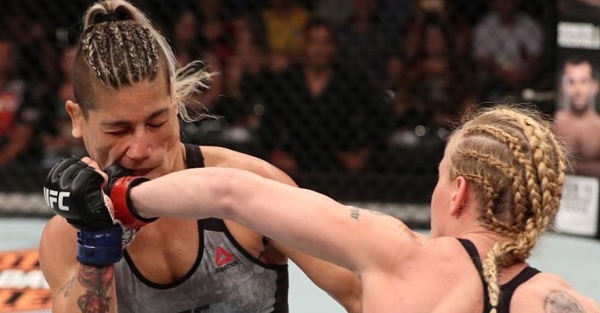 Instagram/Dana White
UFC president Dana White has never been shy about giving his opinion, regardless of if it deals with a major star of his promotion or just some minor detail.
That said, what White said about MMA referee Mario Yamasaki was rough by even White's usual pithy standards. At UFC Fight Night 125 on Saturday night, Valentina Shevchenko won in a rout over Priscila Cachoeira in a bantamweight contest, landing 230 strikes to Cachoeira's three before Cachoeira eventually tapped out.
White was not thrilled that the fight was allowed to go on for so long with Shevchenko clearly dominating the fight, and White went as far as to say that he hopes Yamasaki "will never set foot in that Octagon again".
Priscilla Cachoeira, you showed so much heart and toughness in that fight. I'm honored to have you fight in the UFC. Unfortunately the ref is there to protect you and Mario DID NOT do that. This isn't his first disgusting performance in the octagon. Another unfortunate thing is that i can't do anything about I️t only the Brazilian commission can and i am hoping after this scary, incompetent showing he hopefully will never set foot in that Octagon again. Strikes landed was 230-3.
White is correct in his assessment in that the ref is there to ultimately protect both fighters that step into the Octagon. While MMA is obviously a rough sport, a referee has to know when to stop fight and White doesn't think that Yamasaki came close to fulfilling that duty in the Shevchenko-Cachoeira contest.