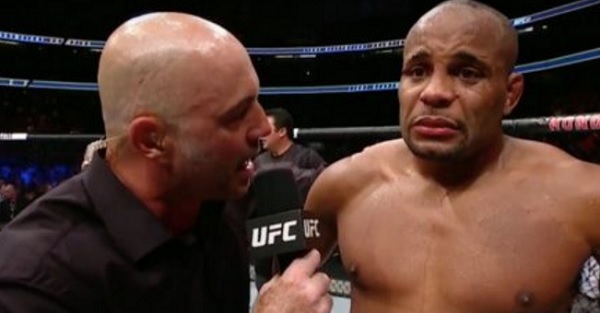 UFC/Scr=eenshot
Daniel Cormier is once again your UFC light-heavyweight champion.
UFC announced on Wednesday that the California State Athletic Commission had overturned Cormier's loss to Jon Jones at UFC 214 after Jones tested positive for a steroid. The bout is now recognized as a no contest, and since it was a title fight with Cormier entering as champion, the title has been restored to Cormier.
UFC's full statement can be seen here.
Jones has already tested positive once under the USADA rules, and he now faces up to a four-year suspension due to the second positive test. Jones has been regarded as one of the greatest fighters in the history of mixed martial arts, but drug and personal issues have derailed his career at times. In the case of this test, it could prove to be a fatal blow to his career.
Cormier now sits at 19-1 w/ 1 no contest in his career with the ruling. With Jones likely out of the picture, Cormier could be up to face Alexander Gustafsson (18-4) or Volkan Oezdemir (15-1) in his next fight.