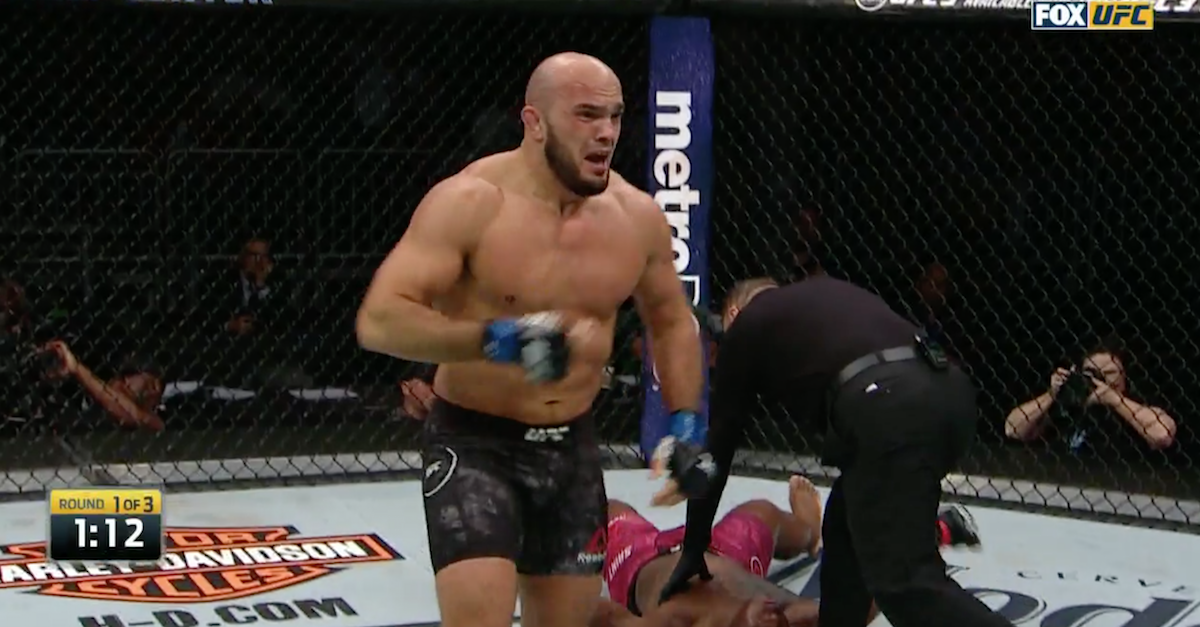 Clippit screenshot
Clippit screenshot
Ilir "The Sledgehammer" Latifi (14-5) wanted to make a statement at UFC on FOX 28 in Orlando, Florida, and did he ever.
The light heavyweight contender stunned Ovince St. Preux (22-11) with nasty lefts and rights, dazing the one-time UFC Light Heavyweight championship contender before literally choking him unconscious.
Latifi has won two consecutive fights, with the latest being arguably the biggest of his career.
The loss snaps St. Preux's three-fight win streak.