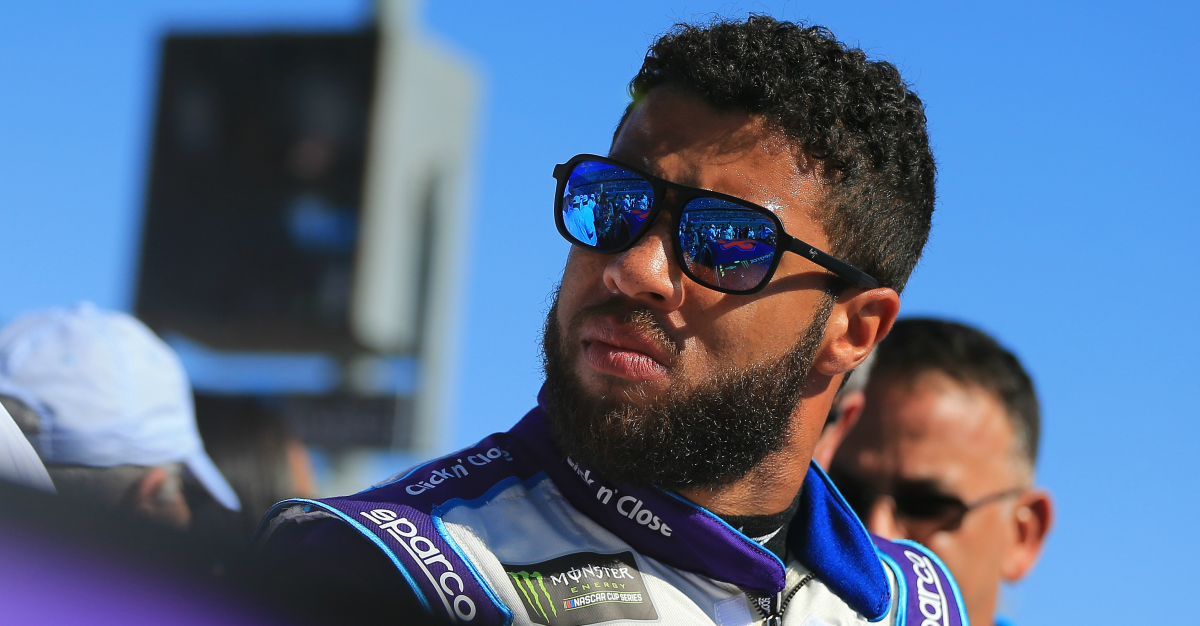 Daniel Shirey / Stringer
Video of Bubba Wallace and Denny Hamlin squaring off after the Daytona 500 made the rounds today, and in that video, it was hard to tell exactly what had Hamlin so upset.
Hamlin was clearly not thrilled with Wallace, and it is hard to hear what all of what was said.
There was a lot of contact between the two drivers at the end of the Daytona 500, but Wallace says what really got under Hamlin's skin was comments from a post-race interview.
After crossing the finish line during the race, Hamlin put Wallace into the wall on the front stretch. A clearly perturbed Wallace took a shot at Hamlin in his post-race interview:
"I want to see the replay before I say anything stupid but he may need to take some Adderrall for that one," he said.
That's a clear reference to Hamlin's remarks last week on a BarStool Sports podcast that 70 percent of NASCAR drivers were taking Adderall or some other ADD-type drug. Hamlin later backtracked and said he was joking.
On SiriusXM NASCAR Radio's "The Morning Drive" via NBCSports, Wallace explained that those comments, not the on-track contact, are what really sent Hamlin over the edge.
"I was told I cut his tire as I was doing the interview, and I already had my mind made up about what had happened,'' Wallace said. "Just got into the heat of the battle. At the end of the day, we're racing and that's what you do, you go down and sidedraft the guy through the short chute and try to suck him all the way down and get the run and pull away from him and just felt like he had turned right. That was my opinion. He had thought otherwise. He said there was more footage from in-car that I haven't seen yet. I've been looking for and haven't seen yet.
"At the garage, he was upset with me over the comments I made about something he was joking about, which shouldn't have been joked about. All in all, that's all right. We're actually texting each other right now, we're still not happy. I'm OK, he's not. We're racers, and we'll go to Atlanta and be battling each other.
"I told him we'll be racing together for a long time so I wanted to step out and reach out and clear the air. We'll see how long it takes to officially clear the air."
On Wallace's end, he was just upset that Hamlin prevented him from celebrating with his team by crashing him and sending him to the infield care center.
"I told him I was just pumped up with the way we finished and just hated that I couldn't go out and celebrate the finish with my guys," Wallace said. "I really wanted to see them. I had Richard Petty running all over pit road and all over Daytona to the infield care center so that was just a bummer. When you have a good finish, the first thing you want to do is get out and hug your guys and give them all the praise that they deserve.''
Related: Bubba Wallace can't keep it together after an emotional Daytona 500