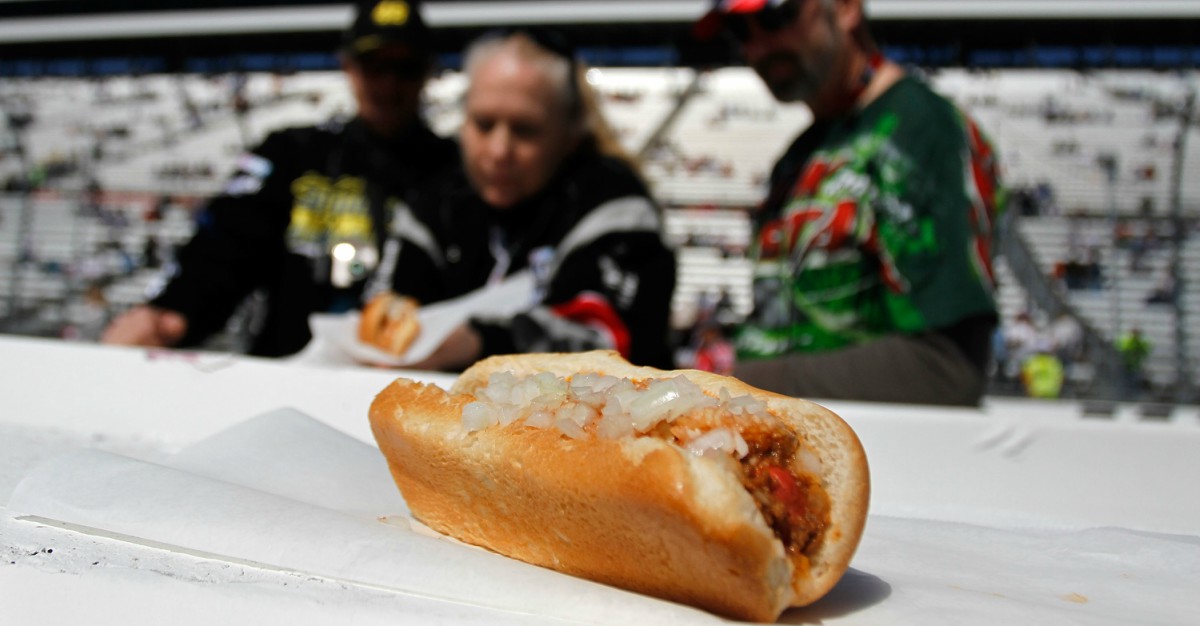 Jason Smith / Stringer
NASCAR fans voices have been heard. As things in the sport have changed, fans have not been afraid to voice their opinions. Stage racing, playoffs and an over-complicated points system have all drawn fan's ire. NASCAR has been adamant that the current system is for the best and will stay, but there is one area that NASCAR fans voices are being heard.
Fans were heartbroken when Martinsville Speedway stopped offering Jesse Jones hot dogs three years ago, switching to Smithfield hot dogs instead. This injustice has finally been corrected, via NBCSports, as Martinsville will bring back the beloved Jesse Jones weenie's.
Our fans have told us they wanted Jesse Jones back and we have listened,? Martinsville Speedway President Clay Campbell said in a press release. ?The Jesse Jones hot dog is part of what made The Famous Martinsville Speedway Hot Dog famous and we look forward to working with them for many years to come.?
Jesse Jones representative Duncan White said, ?We at Jesse Jones are excited to partner with Martinsville Speedway again and be the exclusive provider of the world famous Jesse Jones weenie in the Famous Martinsville Speedway Hot Dog. A long standing tradition that dates back to 1947 can be enjoyed together again by generations of race fans.?
All is right in the world! At least at Martinsville concession stands.
Related: NASCAR could make a significant ruling regarding pit crew suspensions