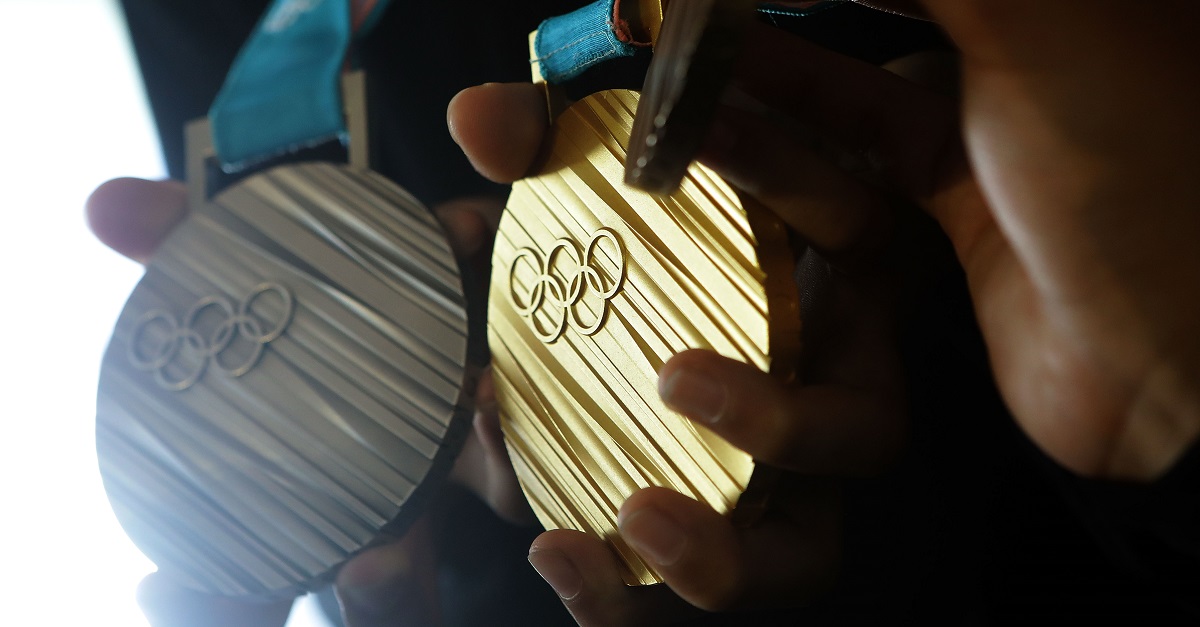 Chung Sung-Jun/Getty Images
SEOUL, SOUTH KOREA - SEPTEMBER 21: PyeongChang 2018 Olympic Games medals are unveiled at the Seoul Dongdaemun Design Plaza on September 21, 2017 in Seoul, South Korea. (Photo by Chung Sung-Jun/Getty Images)
The recent tensions on the Korean peninsula has one country contemplating their participation in the 2018 Winter Olympics in PyeongChang.
Recent tests from North Korea's nuclear and missile programs has left the French sports minister questioning if his country will go to the Olympic Games in South Korea, stating that "We will not put our team in danger" as political strife mounts in the region.
From the Agence France-Presse (AFP), via Yahoo! Sports:
"If this gets worse and we do not have our security assured, then our French team will stay here," Laura Flessel told RTL radio. "We will not put our team in danger."

Flessel is the first leading politician to publically cast doubt over a country's participation at the Olympics which run from February 9-25 in Pyeongchang which is situated just 80km (50 miles) from the heavily-fortified frontier with North Korea.
The statements come after two highly publicized military exercises by the North Korean state within the past few weeks. The first being the alleged underground test of a nuclear device — potentially a hydrogen bomb — that registered as a 6.3 magnitude earthquake in the region. The second was the launch of a ballistic missile last week that flew over Hokkaido — one of the four major Japanese islands — and into the Pacific Ocean.
The United Nations Security Council voted unaimously last week to impose new sanctions on North Korea after the nuclear test. U.S. President Donald Trump has also released several damning statements in response, including one in front of the United Nations this week where Trump promised to protect America and its allies.
"The United States has great strength and patience, but if it is forced to defend itself or its allies, we will have no choice but to totally destroy North Korea."
The 2018 Games are scheduled to begin in February in PyeongChang, which is located in the northeast section of South Korea and only 60 miles away from the demilitarized zone (DMZ) at the border. The continued shows of force by the North Korean government could also affect the 2020 Summer Olympic Games, which are set to be held in Tokyo.
The position by France would potentially be one of the strongest we have seen from any country with regards to the Olympics over the past 20 years. The French have won 109 total medals over the history of the Winter Olympics, and France has participated in all 22 Winter Games since they were first held in Chamonix in the French Alps in 1924. They are one of only 12 countries — including the U.S., Canada, and Great Britain — to have sent athletes to every version of the Winter Olympics.