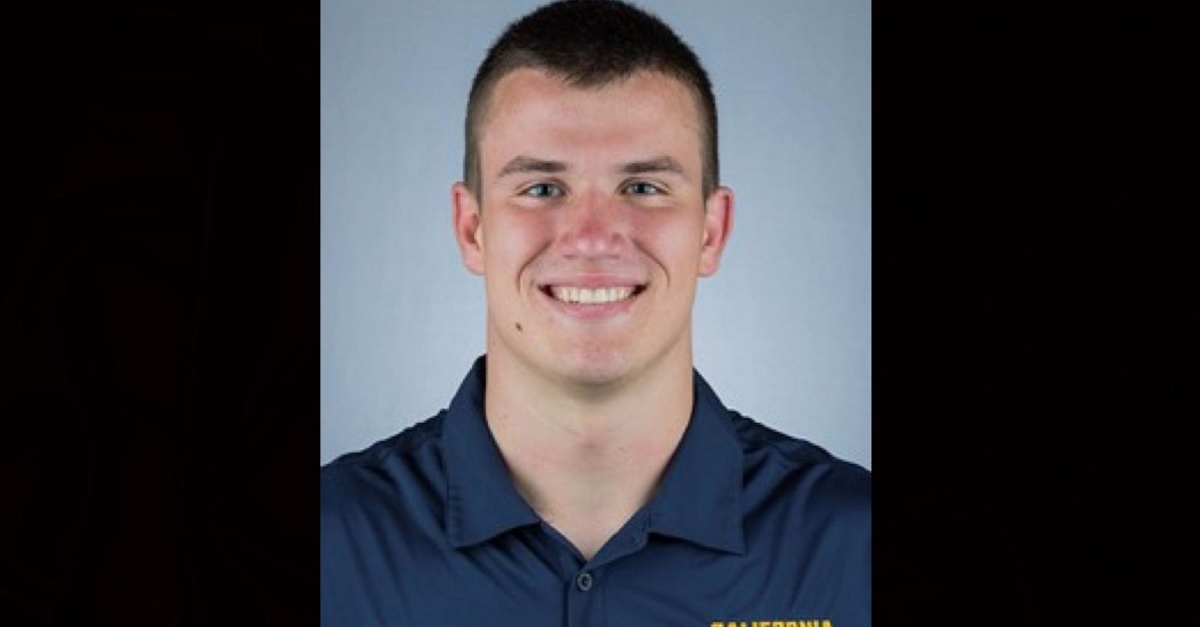 Cal Athletics
The Cal Golden Bears just won their 27th rugby national championship in the last 37 seasons with a resounding 43-13 win over Arkansas State. But tragedy struck the team during the game when sophomore Robert Paylor suffered a devastating injury in the opening minutes of the game.
The exact specifics of the injury haven't been released by the family, but Paylor had to be stretchered off the field. He was immediately taken to the hospital for surgery. Paylor suffered a spinal injury that left his lower body paralyzed and left him with limited motion in his arms.
Related: Four-star SEC signee injured in "freak" accident
Paylor's coach, Jack Clark, offered his support to Paylor and his family. The Paylor's also set up a GoFundMe to help cover medical expenses, and they have already raised over $310,000.
The family released a statement and an update on Robert earlier in the week.
The team is hosting a prayer event for Paylor and his family. Paylor played lock for the Bears.
(h/t Deadspin)