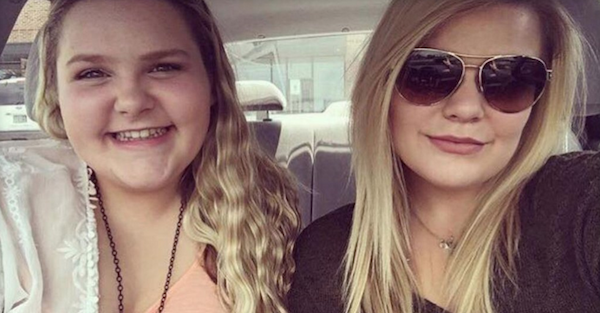 FORT BEND COUNTY, Texas ? A Texas mother and gun advocate who was killed by police after fatally shooting her two daughters had a history of mental illness, People magazine reports.
Fort Bend County Sheriff?s Office spokeswoman Caitilin Espinosa told People that deputies had been called to the home of 42-year-old Christy Sheats for past incidents involving Sheats? ?mental crisis.? Espinosa would not elaborate on the ?previous altercations.?
KTRK also reported that police had been to the house multiple times.
RELATED: A dispute between a mother and her two daughters ended in violent tragedy
The news came as a shock to Sheats? friend Catherine Knowles.
?I couldn?t imagine anything in her life that could?ve made her snap,? Knowles told KTRK. ?Your own children [?] I don?t know what could possibly go through someone?s head.?
According to KPRC, Sheats was holding a gun outside the family?s home when officers arrived at the scene about 5 p.m. Friday, police said. Her daughters ? Taylor, 22, and Madison, 17 ? were lying in the street.
Neighbor Fazz Zainuddin told KPRC that police told Sheats to put down the gun, but she did not. When Sheats walked toward one of the bodies, a Fulshear police officer fired a single shot, killing her, according to Fort Bend County Sheriff Troy Nehls.
RELATED: A family has been shattered after police kill a mom who committed this horrific act
One daughter died in the street, and the other died after being flown to a nearby hospital, KPRC reported.
Sheats? husband (and the victims? father), Jason Sheats, witnessed the killings, which took place on his birthday, according to KTRK. He begged his wife, ?Don?t do this; they?re our kids,? Zainuddin said.
A neighbor told KTRK that the couple had recently gotten back together after a separation.
?It was a family argument that turned into a shooting, but we?re still trying to put the pieces together,? Nehls told the Houston Chronicle.
Buzzfeed reported that Sheats posted about guns on Facebook.
?It would be horribly tragic if my ability to protect myself or my family were to be taken away, but that?s exactly what Democrats are determined to do by banning semi-automatic handguns,? she posted in March.
(H/T Rare)