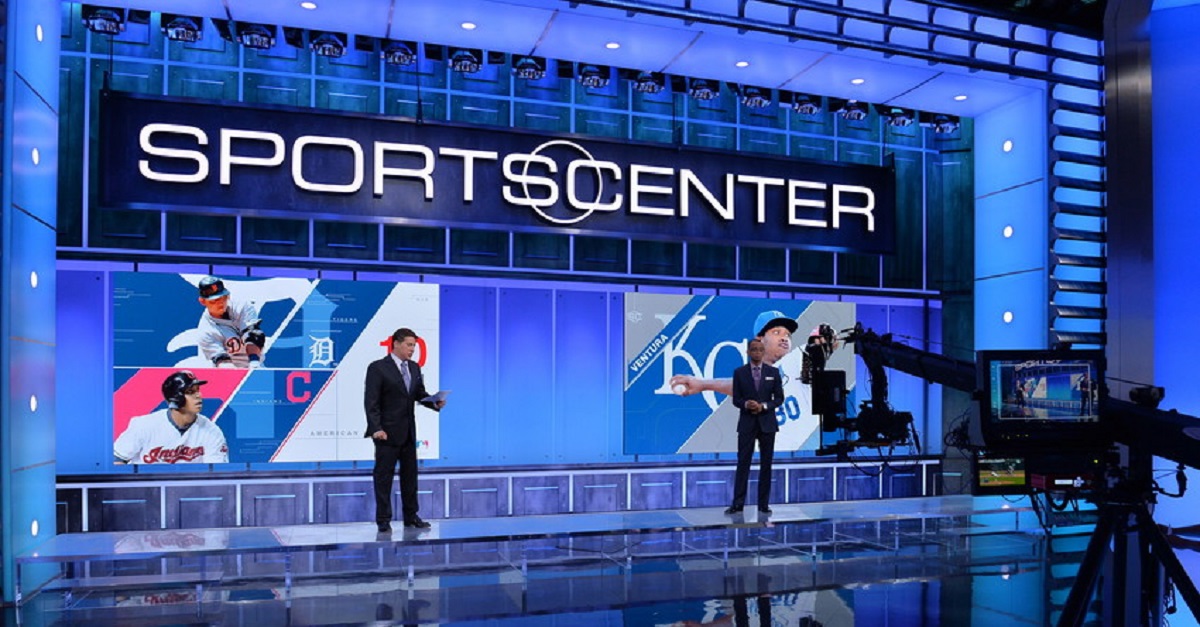 Rich Arden / ESPN Images
Bristol, CT - June 22, 2014 - Studio X: First SportsCenter show on the new set with anchors Steve Levy (l) and Stuart Scott (Photo by Rich Arden / ESPN Images)
John Buccigross joined ESPN in 1996, and after more than 20 years of anchoring SportsCenter and penning the occasional column, ESPN is expected to allow the contract of the media personality to expire, per Hollywood Reporter.
ESPN is trimming tens of millions of staff salary as the worldwide leader continues to fight against cord cutters and rapidly declining subscribers. Buccigross's contract expires on July 1.
Here's what he told Sporting News earlier this year:
"I'm not stressed," said Buccigross, 52, per Sporting News. "Whatever happens, happens."
Buccigross did note it would be his preference to stay at ESPN, via the report. It looks like that won't be happening, unfortunately.
In addition to cuts, some talent are expected to have their roles "significantly reduced," per Hollywood Reporter:
"They include Baseball Tonight's Karl Ravitch, ESPN Radio's Ryen Russillo and Hannah Storm, who has been a mainstay at ESPN for a decade and hosted various iterations of flagship SportsCenter."
It's truly a dark day in the sports world.