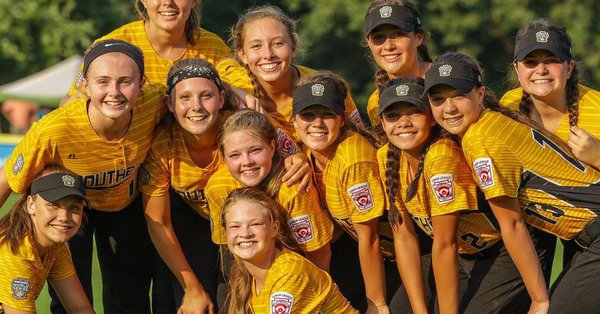 Clarion Content via Twitter
So this isn't very sporting.
A Little League Softball team on its way to a championship game was thrown out of the World Series after a photo surfaced on Snapchat that showed team members making a crude gesture.
The Atlee Little League team was playing in a tournament featuring top 12 to 15-year-old players. After a hard fought, 1-0 victory over a team from Kirkland on Friday, six members of Atlee team posted a photo on Snapchat, and the Richmond Times-Dispatch said the photo's caption made clear it was directed at Kirkland.
The photo was brought to the attention of the team manager, and it was deleted. The manager, Scott Currie, also arranged for his players to apologize to Kirkland, the Times-Dispatch reported.
Currie told the newspaper he's not happy with the decision to drop his team from the tournament.
"It's a travesty for these girls. Yes, they screwed up, but I don't think the punishment fit the crime," he said.
But Little League spokesman Kevin Fountain, in a statement, said the team was removed for "unsportsmanlike conduct" and "inappropriate use of social media."
Jamie Batten, the president of Atlee Little League, also released a statement to the Richmond Times-Dispatch. It said:
We are deeply disappointed this social media post did not reflect the core values of Little League International or Atlee Little League. We expect Little League International will take the time to fully investigate the matter, and we will comply with this investigation by providing all information about unpleasant interactions including the social media post and the time leading up to that event – not all of which were on the part of those on the Atlee softball team.
We desire to protect all youth who are recipients of inappropriate behavior both on and off the field, as we take very seriously our charge to impart the value of good sportsmanship.
 These young athletes are part of Atlee Little League. As all young athletes are trained to do, they will brush themselves off after a loss, and try again – after having learned a most valuable lesson.