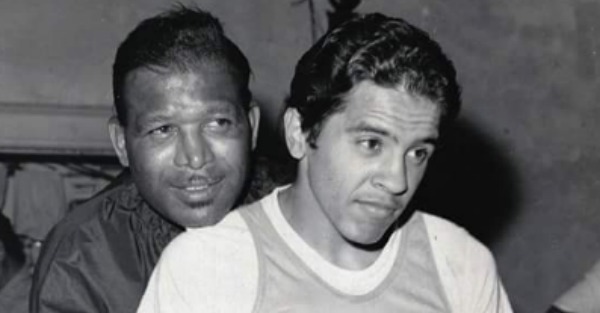 Twitter Screen Shot
Bobby Chacon, a fearsome boxer in the 1970s and 1980s who won world championships as a featherweight, super-featherweight and lightweight dvisions, died Wednesday. He was 64.
Chacon, who was suffering from the effects of brain damage, fell in a care facility and struck his head, and died as a result of his injuries, according to a report in the L.A. Times.
Chacon won the World Boxing Council featherweight and super-featherweight titles, and the World Boxing Association Lightweight title. He has wins over seven men who held world titlles and finished 59-7-1, with 47 knockouts. He fought seven men who held world championships, and his fights against the great Alex Arguello, Cornelius Boza-Edwards, Ray "Boom Boom" Mancini, and Danny "Little Red" Lopez were classics.
"It was a thrill, breathtaking, to watch him perform," former Forum boxing publicist John Beyrooty said in the L.A. Times story. "At his peak, he was the most talented, exciting, popular fighter there was. A complete warrior. A legend, because of his enthusiasm to fight and never say die."
Chacon was inducted into the International Boxing Hall of Fame in 2005,