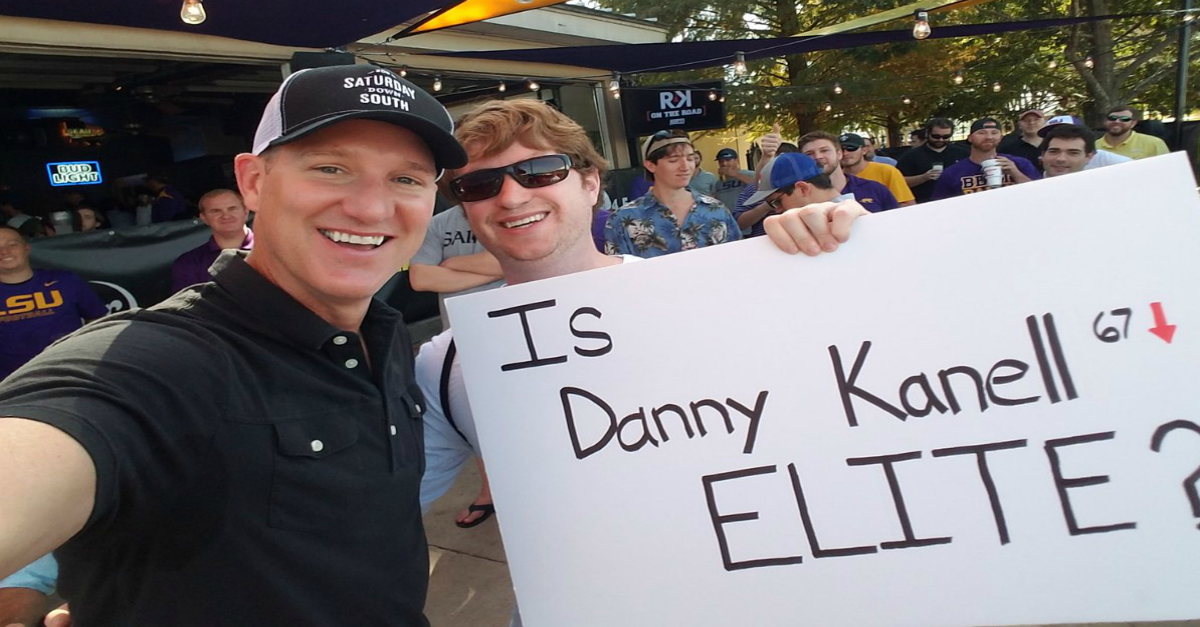 @dannykanell/Twitter
@dannykanell/Twitter
Danny Kanell, a former ESPN football personality and radio host, will be featured on CBS Sports HQ. Kanell was one of the casualties of one of the many variations of ESPN's layoffs.
Here is the scoop from Entertainment Tonight:
"Coverage will be headlined by CBS Sports' talented team of anchors and expert columnists, including Chris Hassel, Jamie Erdahl, Hakem Dermish and Nick Kostos, as well as athletes and former sports stars like MMA fighter Rashad Evans, former NBA star Rip Hamilton, former NFL and AFL quarterback Danny Kanell, and former soccer coach and scout Thomas Rongen.

CBS Sports HQ shows will be broken into segments, with a DVR functionality that allows viewers to jump to the segments they want to see or keep the live window on for real-time, up-to-the-minute reporting and analysis."
CBS Sports HQ launched on Monday and is being advertised as a sports fan's dream, especially if that sport fan is cutting the cord. In theory, it is meant to act as any sports network would, but only through streaming devices (including the sort that can still project on your television).
The CBS Sports chairman released the following statement:
"CBS Sports HQ offers fans a new, always-on, easily accessible way to digitally consume sports news and highlights, with the quality coverage, reporting and analysis they expect from CBS Sports," said Sean McManus, Chairman of CBS Sports. "It's a terrific platform for us, as we extend the CBS Sports portfolio reaching the growing audience of young viewers who get much of their news and information on digital platforms."
Hopefully it works.