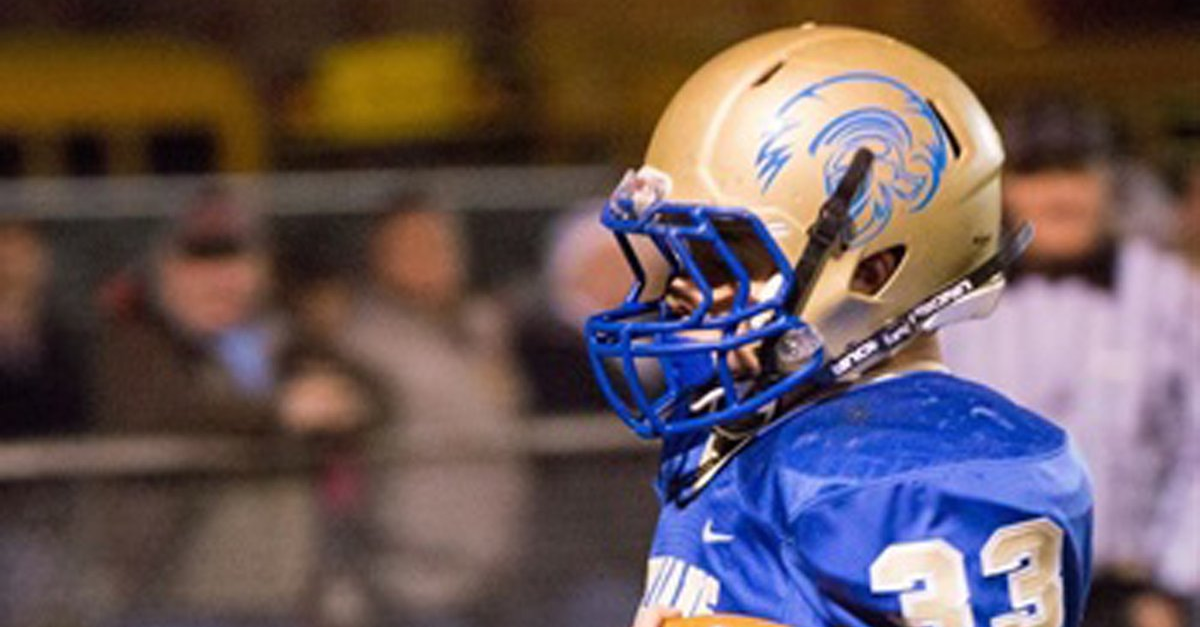 @MaxPreps/Twitter
@MaxPreps/Twitter
Daunte Martin of Mount Union High School in Pennsylvania is always going to remember early October, and specifically the game that saw him put up over 300 yards and seven touchdowns in one single quarter.
No, that was not a typo and your eyes are not tricking you. Martin, a running back, rushed for 321 yards and seven touchdowns in one quarter, according to reports.
Mount Union went on to win the game 56-20, demolishing Everett High School. But Martin's game is clearly the big story here. Rushing for over 300 yards over the course of a full game is a feat most running backs can't accomplish, let alone rushing for 321 in one single quarter.
And sure, a few dual-threat quarterbacks in the nation could certainly put up seven touchdowns between running bad passing, but seven touchdowns as a running back? That's incredibly impressive.
The tale of the tape from the game would confirm the fact that Martin was a man among men. He looked like he was playing the game on easy while Everett's defense was playing on all-pro difficulty. It was too easy for the Mount Union running back, and his insane stats reflected that fact.
It would not be surprising to hear of Martin getting a few college looks because of this game.