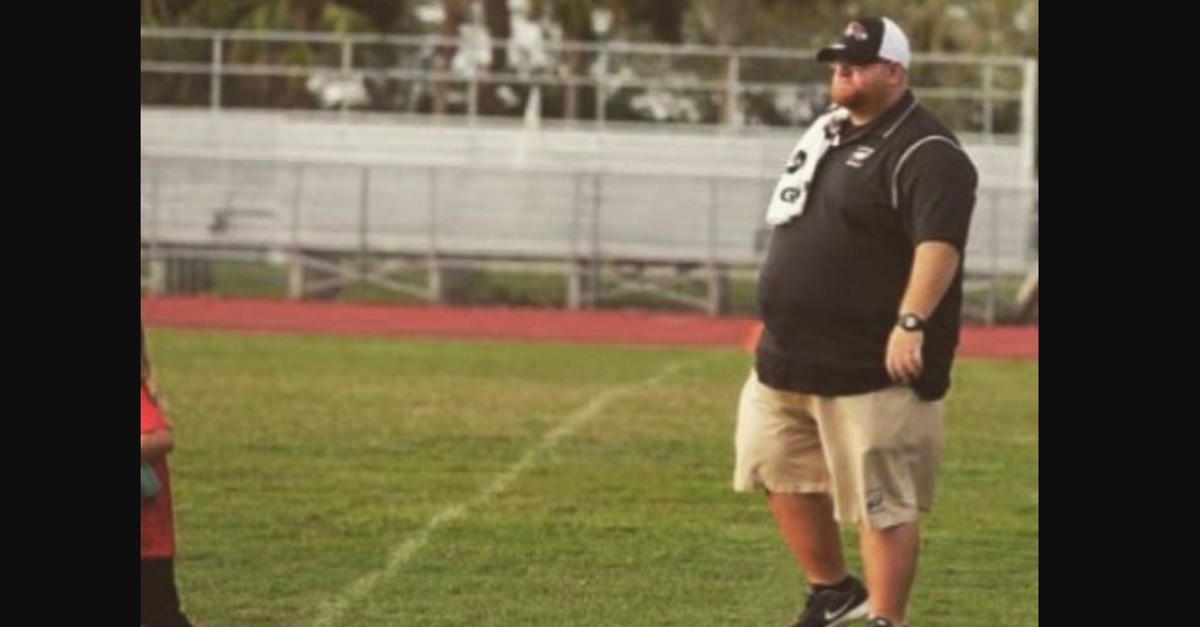 Twitter/RothkopfCharlie
17 people were killed on Wednesday after a former student opened fire at Marjory Stoneman Douglas High School in Florida.
Reported among those killed is one high school assistant football coach. The school announced on early Thursday morning that Aaron Feis had died in the shooting while trying to protect the students at the school.
It is with Great sadness that our Football Family has learned about the death of Aaron Feis. He was our Assistant Football Coach and security guard. He selflessly shielded students from the shooter when he was shot. He died a hero and he will forever be in our hearts and memories
According to the Sun Sentinel, Feis was one of the first to respond to the scene after an initial report of another coach describing what he believed to be fire crackers.
Feis, in his capacity as a school security guard, responded to the original call on the school?s security radio walkie-talkies. Someone asked on the radio if the loud sounds heard were firecrackers, according to May, who also carries a radio.

?I heard Aaron say, ?No, that is not firecrackers.? That?s the last I heard of him,? May said.
According to the school website, Feis graduated from Douglas back in 1999, and he eventually joined the football staff as a coach in 2002. He had been in charge of the junior varsity team for the past eight seasons.
The suspect in the shooting, former student Nikolas Cruz, has since been taken into custody and charged with 17 counts of premeditated murder.