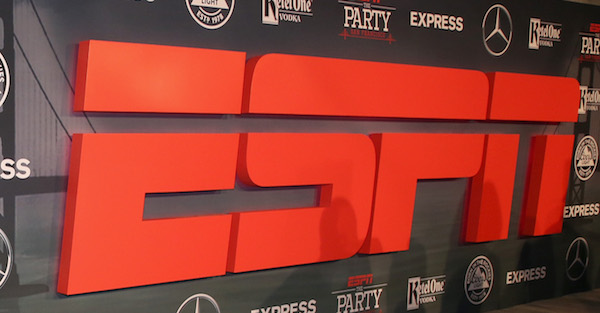 Robin Marchant/Getty Images
SAN FRANCISCO, CA - FEBRUARY 05: TV personality Andi Dorfman attends ESPN The Party on February 5, 2016 in San Francisco, California. (Photo by Robin Marchant/Getty Images for ESPN)
Hard times have really hit ESPN.
According to the Sporting News, ESPN is expected to layoff "about 100 anchors, reporters, analysts and production staffers" as the company continues to struggle amid massive losses in subscribers over the past year.
"We will implement changes in our talent lineup this week," ESPN president John Skipper said in a statement on Wednesday morning. "A limited number of other positions will also be affected and a handful of new jobs will be posted to fill various needs."
"These decisions impact talented people who have done great work for our company," Skipper continued. "I would like to thank all of them for their efforts and their many contributions to ESPN."
ESPN isn't likely to release names as a part of the massive layoff, but some major talents are expected to be let go as the company attempts to restructure. It appears as those suffering from the layoff have already started to be informed.
According to Sporting News, all contracts are expected to be honored with the affected employees.