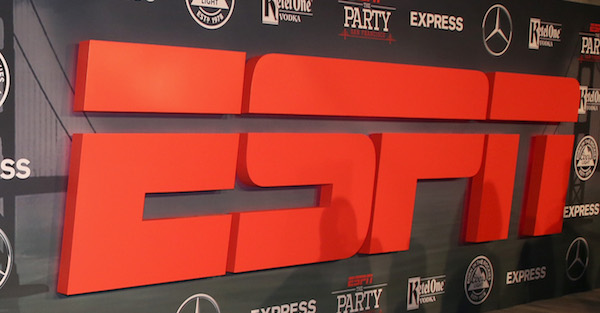 Robin Marchant/Getty Images
SAN FRANCISCO, CA - FEBRUARY 05: TV personality Andi Dorfman attends ESPN The Party on February 5, 2016 in San Francisco, California. (Photo by Robin Marchant/Getty Images for ESPN)
ESPN has been making a lot of big changes over the last few months, like giving Mike Greenberg his own television show, losing a ton of talent in several talk show hosts and now cancelling "The Sports Reporters." The show began in 1988 with Dick Schaap hosting from 1989 until 2001.
RELATED: Report: ESPN set to break up one of its most beloved broadcast teams
John Saunders took over the show in 2001 and hosted it until his passing last year. It was one of the few shows where hosts and their guests had civil debates and weren't yelling at each other the entire show. Mike Lupica is the current host and has appeared on the show the most.
The show will end in May, just shy of 30 years on-air. The show featured regular guests like Mitch Albom, Bob Ryan, Mike Wilbon, Tony Kornheiser and many others over the years.
[h/t SI.com]