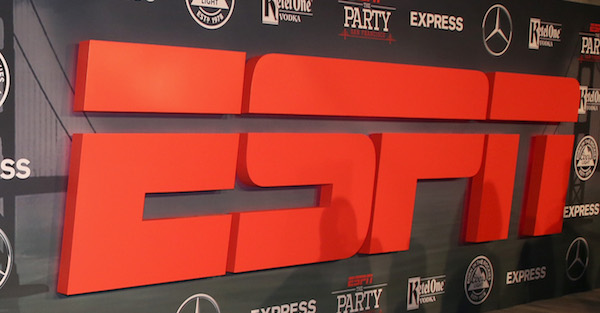 Robin Marchant/Getty Images
SAN FRANCISCO, CA - FEBRUARY 05: TV personality Andi Dorfman attends ESPN The Party on February 5, 2016 in San Francisco, California. (Photo by Robin Marchant/Getty Images for ESPN)
After ESPN originally removed tennis commentator Doug Adler from its Australian Open coverage team following his remarks about Venus Williams during her second round match were construed as having racist undertones, the network reportedly fired him.
In response, Adler is suing ESPN:
In an email statement to BET.com, the network said Adler should have chosen his words more wisely, and also confirmed has been removed from further broadcasts of the tournament.
"During an Australian Open stream on ESPN3, Doug Adler should have been more careful in his word selection," the statement read. "He apologized and we have removed him from his remaining (Australian Open) assignments."
In the call, Adler used the term "guerrilla effect" or "gorilla effect" to describe Williams' aggressive play in the match. His choice of words, however, spawned a backlash on Twitter with many who heard the broadcast calling for him to be fired for what they perceived as him comparing Williams to a gorilla.
For his part, Adler, a former professional tennis player himself, said he was referring to Williams tactics on the court and "simply and inadvertently chose the wrong word to describe her play."