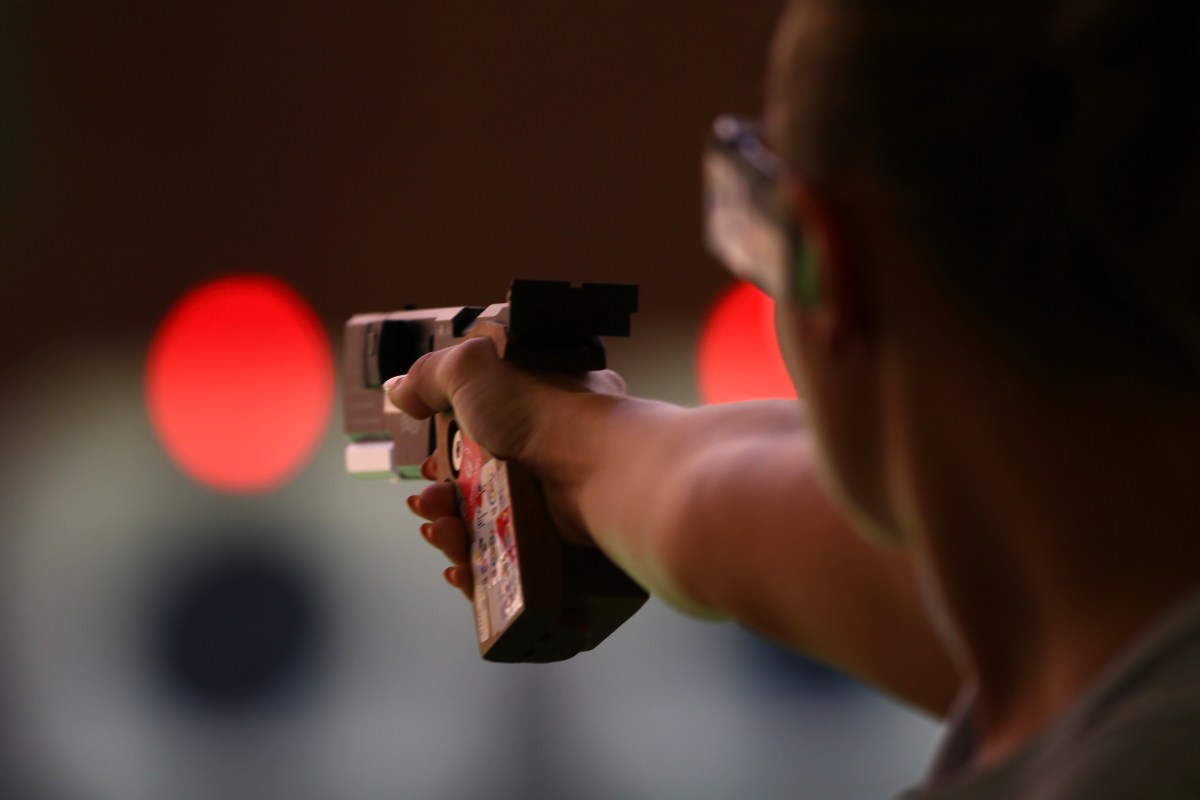 XXX of ZZZ competes in the (discipline & session name) during day eight of the Baku 2015 European Games at the Baku Shooting Centre on June 20, 2015 in Baku, Azerbaijan.
A Georgia man lost a leg to a lawn mower explosion, the AJC reports. The twist? He caused the accident when he filled his lawn mower with explosive material, and turned it into a firing target.
32-year-old David Presley loaded an old lawn mower with three pounds on Tannerite, an obviously explosive material that's used for making exploding targets for firearms practice.
Lydiah Mays, Presley's neighbor, was inside when it happened.
?I heard him scream and so I came downstairs and we were all like looking out the front window,? Mays told Channel 2 Action News.
Two of Presley's friends helped him down the driveway where they awaited the arrival of paramedics. Walton County Sheriff Joe Chapman told Action 2 News that if you're going to use Tannerite as it's meant to be used, less than half a pound is what should be used at a minimum 100 yards for your target practice.
Presley loaded his target with three times the amount and stood just 25 feet away.
?You would?ve had to be on drugs or something to think it was a good idea to play with that and try to blow up a lawnmower,? Mays told Channel 2.
[h/t AJC]