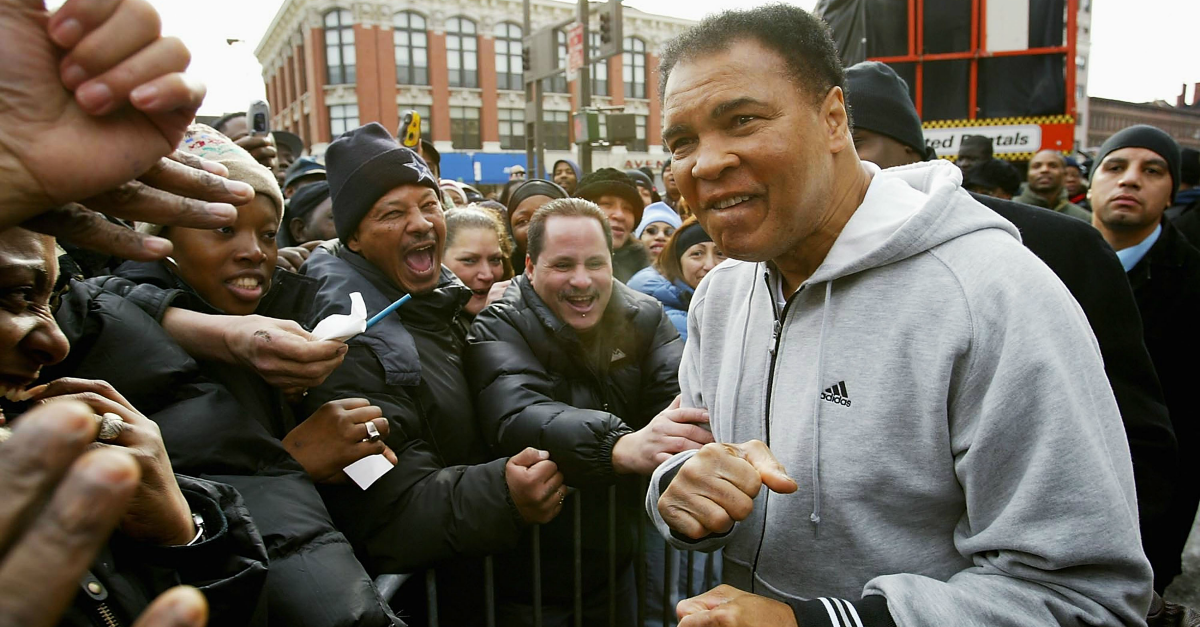 Legendary Los Angeles Dodgers broadcaster Vin Scully is in his last year behind the mic before he retires. It looks like he got one more epic call before he rides out into the sunset as he made the announcement of Muhammad Ali's passing.
RELATED: Muhammad Ali has passed away at 74
You can hear the call from Friday night during the Dodgers-Atlanta Braves game right here:
RELATED: Howard Cosell's tribute to The Greatest Ever is the most touching thing you'll watch today
It was well done and only right that Scully ended with the famous quote of "Float like a butterfly, sting like a bee." There's no more fitting way for Scully to have made such a somber announcement and he was the perfect man for the job.
[h/t For the Win]