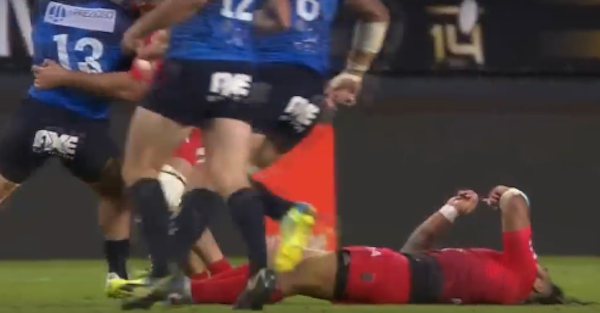 Rugby player Ma'a Nonu attempted to make a tackle against France, was brutally truck sticked and laid motionless on the ground, brutally knocked out.
Nonu took a shoulder to the head and immediately went down, as his arms went out stiff and the medical staff rushed onto the pitch.
He eventually came to and walked off on his own. Maybe next time, he'll wear one of the protective helmet-type devices.