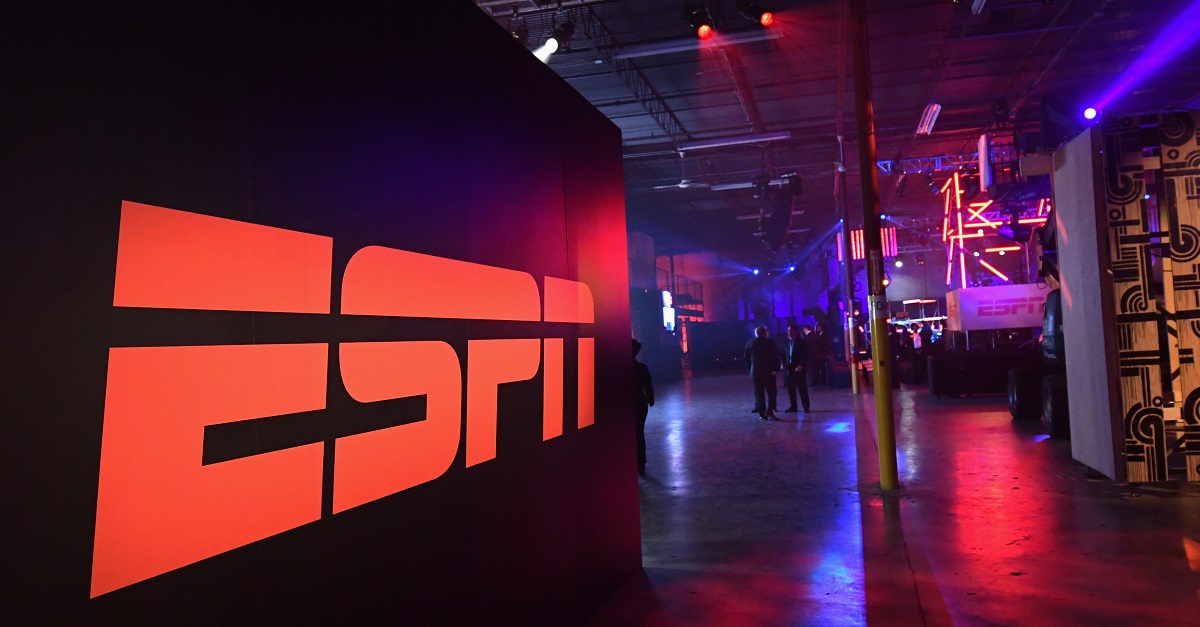 Gustavo Caballero/Getty Images for ESPN
HOUSTON, TX - FEBRUARY 03: Signage is seen during the 13th Annual ESPN The Party on February 3, 2017 in Houston, Texas. (Photo by Gustavo Caballero/Getty Images for ESPN)
One of FOX Sports' top talents has jumped ship to ESPN.
ESPN officially announced the move on Wednesday, with former FOX host Katie Nolan's start date slated to begin on October 16.
"Katie is smart, dynamic and brings to ESPN a fresh perspective and a great sense of humor. She is a rare talent and will represent our brand incredibly well as we continue to expand across the digital space," said Connor Schell, executive vice president, content, ESPN.
According to Richard Deitsch of Sports Illustrated, Nolan was trying to get an early release from her contract with the FOX. Deitsch said that Nolan's contract was scheduled to end this year, and speculated that ESPN is the logical landing spot.
From Deitsch:
"Multiple sources have told Sports Illustrated that Nolan is negotiating an early release from her Fox Sports contract. Her contract is believed to officially conclude at the end of 2017. The formal release is expected to come soon."
Nolan joined the FOX Sports broadcasting division in 2013, and was eventually given her own show in 2015. Garbage Time with Katie Nolan won a Sports Emmy for 'Outstanding Social TV Experience' in 2016, but the show was cancelled just a year later after FOX had moved the program around in their lineup several times.