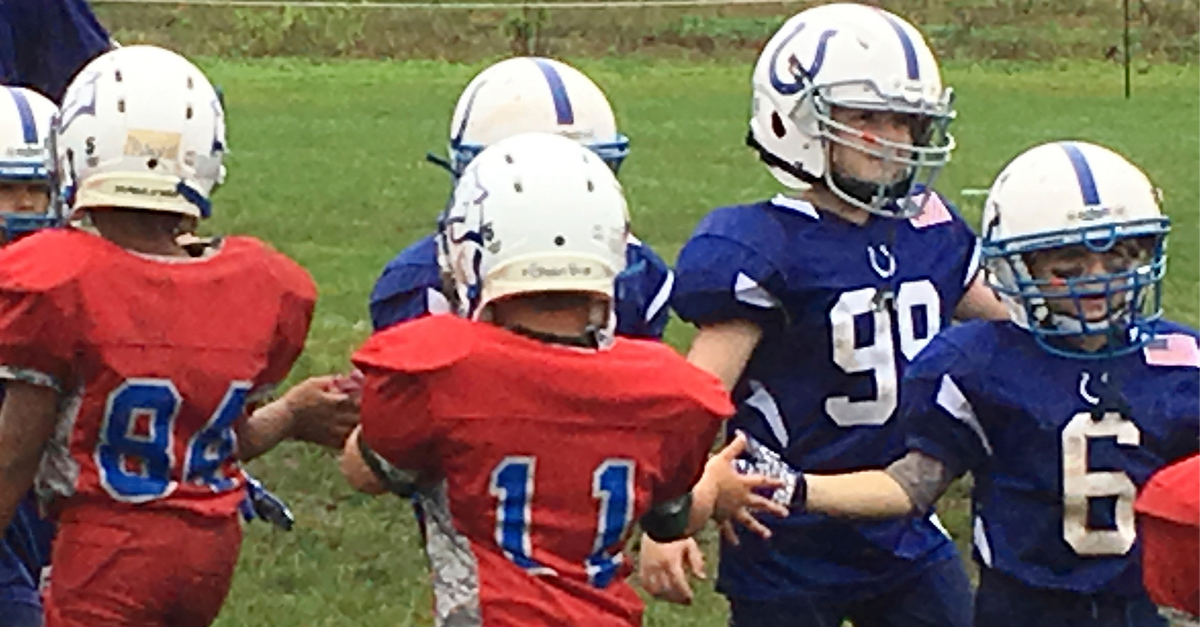 AP Photo/Ralph Russo
For some odd reason, debating what happens during a youth football game seems to be a popular thing. It brings out the best and worst in people. It can even be downright absurd. However, one game in Philadelphia takes the cake because a head coach is in trouble for a lopsided win.
When the Conshohocken Golden Bears were up 30-0, head coach Kyle Williams called a timeout. With less than two minutes remaining, according to NBC New York, he wanted to pull his starters and ?put kids in there who normally never played.?
Sounds harmless, right? Well, one of his second stringers ? a 5-year-old boy ? got the ball and started heading for the end zone. Williams kept telling the kid to fall down, running down the sideline yelling at him, but he didn?t listen. The young boy scored and the Golden Bears won 36-0.
It?s kind of hilarious to think about, honestly, but it?s not really a laughing matter anymore because Williams is in trouble with the league. The youth football coach faces a $500 fine and a two-game suspension all because of the blowout win on Saturday morning.
According to the Keystone Sports League rules, via NBC New York, no team can go up by more than 30 points. That?s what landed Williams ? the brother-in-law of former NFL and Philadelphia Eagles wide receiver Torrey Smith ? in hot water.
"I have three sons," Williams said. "I'm not gonna tell my son, especially if he's running the ball, 'Don't go out there and give it your all.??
In summary, a youth football team in Philly won by more than the youth league allows when a second string kid, who is five years old, scored a touchdown late.
Needless to say, that set a lot of people off, including Williams? brother-in-law, Torrey Smith, who took to Twitter to talk about ?We are building weak children? in his wife?s hometown.
Only time will tell if Williams receives the harsh punishment, but this is next-level petty.