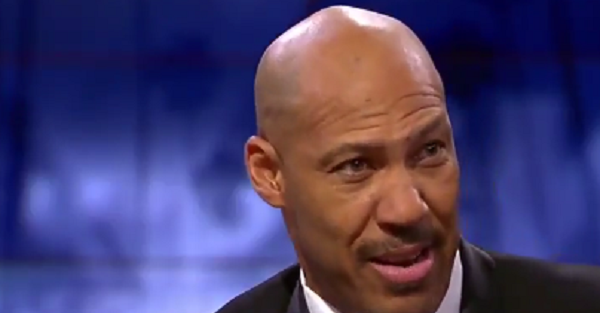 LaVar Ball and his brand have continued to garner more and more attention in recent months, and a lot of it has been due to Ball's propensity to say outlandish, controversial things when given the opportunity on a large platform — like ESPN or Fox Sports 1.
On Wednesday, Ball went on FS1's Colin Cowherd's radio show 'The Herd' and the interview turned ugly when Ball went after Kristine Leahy.
It started when Leahy asked Ball about how many shoes he's sold thus far, which prompted Ball to chillingly suggest the former to "stay in your lane."
It didn't stop there, as Ball didn't apologize instead opting to get more defensive and even said, "If you act like that something's coming to you."
Here's the clip:
This wrong and horrible on a multitude of levels, and it should interesting to see how the rest of the media responds to this bizarre interaction between Ball and Leahy going forward.