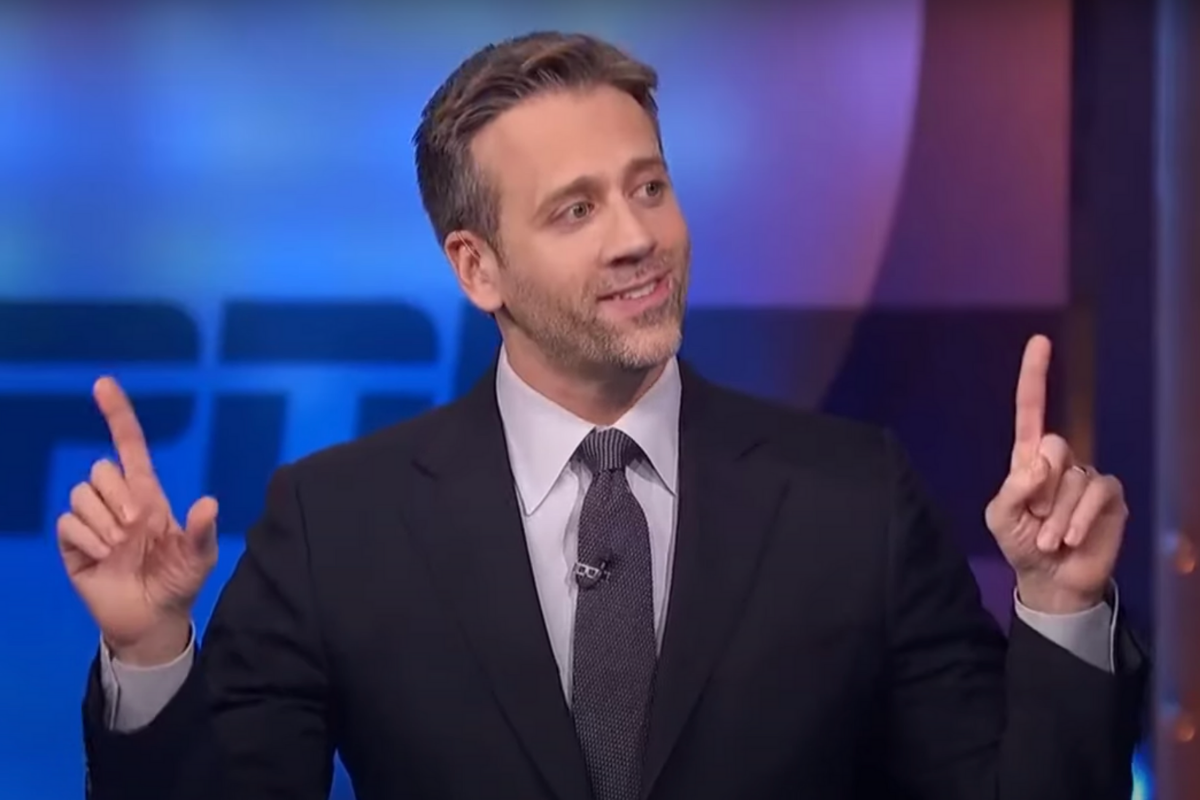 Screenshot from YouTube
ESPN television personality Max Kellerman has flown up the ranks of the sports media world in recent years, having started out when he was just a teenager.
Currently the co-host of ESPN's popular talk show, First Take, alongside Stephen A. Smith and Molly Qerim, Kellerman has come a long way since the start of his career in sports.
Early Life and Sports Broadcasting Career
Max Kellerman was born in New York City, New York, and attended Hunter College High School before going off to Columbia University.
While just a teenager, Kellerman began making appearances on United States' public-access cable television with a program called Max on Boxing, which managed to gain some popularity.
After graduating from Columbia, Kellerman joined ESPN as an analyst for its boxing series, Friday Night Fights.
In 2002, Kellerman became the original host of the popular television show, Around the Horn, but left ESPN in 2004 to join Fox Sports and host his own show, I, Max.
RELATED: Stephen A. Smith Was Engaged Once, But Won?t Tell Anyone What Happened
Kellerman left Fox Sports and returned to ESPN as the host of a radio show, which eventually became The Max Kellerman Show. He also featured as a guest in various ESPN programs, including SportsCenter and Pardon the Interruption.
Following his career in radio, Kellerman returned to cover the sport he was most passionate about: boxing. Kellerman joined HBO and moved up to the HBO World Championship Boxing team. He covered the highly-coveted fight between Floyd Mayweather and Manny Pacquiao in 2015.
Kellerman served a brief stint for CNN in 2010 before re-joining ESPN as the radio host of Max & Marcellus, alongside former NFL player Marcellus Wiley, replacing Andrew Siciliano and former NBA player Mychal Thompson, the father of Klay Thompson. Kellerman then went on to host SportsNation alongside Wiley and Michelle Beadle.
Kellerman now hosts First Take with Stephen A. Smith and Molly Qerim, one of the network's most popular programs.
His career in sports broadcasting has earned him a fortune, and according to Celebrity Net Worth, Kellerman boasts an estimated net worth of $6 million.
Personal Life and Family
Max Kellerman is married to his wife, Erin Manning Kellerman, who works as an attorney, and have been married since 1994. The pair reportedly met in high school and started dating during college.
The couple have three daughters together: Esther, Sam and Mira. Sam is named after Kellerman's late brother, Sam Kellerman, who was found dead in his Los Angeles apartment in 2004.
While Max and Erin are happily married, in 2014, Kellerman let slip a dark detail from their past which resulted in him being suspended from ESPN for domestic violence, per the New York Daily News.
While on the ESPN-LA radio show Mason & Ireland, Kellerman revealed that while at a college party, Erin, his then-girlfriend slapped him, and that he slapped her back. His comments were particularly unsettling considering the incident occurred just weeks after Ray Rice was suspended from the NFL. The comments aired briefly on an ESPN podcast, which was removed shortly after.
The suspension was the only repercussion for Kellerman, and he and his wife are still happily married.
The couple keep their relationship private on social media, with neither sharing photos of each other publicly.