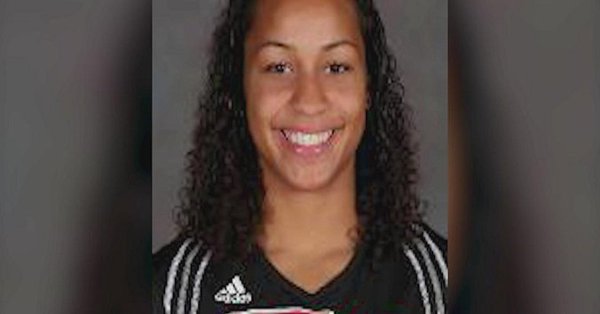 Brenton Burkett Twitter
One of the most decorated athletes that has ever come out of the University of Tampa was one of three people killed in a horrific hammer attack on Long Island, New York.
The athlete's brother has been arrested in the attack, according to the Tampa Bay Times.
Melissa Vanderhall, her mother, and one other woman were bludgeoned to death during an attack at her mother's home. Police say the suspect used a hammer to break through a basement door. A fourth person in the home managed to escape and summon police.
Vanderhall's brother, Bobby, was arrested and pleaded not guilty to murder during an arraignment Sunday, and it being held without bail. The Times reported that the suspect has a history of emotional problems, and his mother had obtained a protection order against him.
Vanderhall played volleyball at Tampa from 2006-2010. Her biography on the Tampa website is filled with accomplishments. She was a three-time, first-team All-American and was a three-time academic All-American.
She was also a member of the National Honor Society and Science Honor Society, a Scholar-Athlete who volunteered for the Special Olympics and Athletes Helping Athletes and served as a student tutor and peer mentor, according to a university release.
Her former team mourned her on its website and on social media.
"Our coaches and former players are devastated by the news of the passing of Melissa and Lynn Vanderhall (her mother)," head coach Chris Catanach said in a press release. "Melissa had accomplished her goal of becoming a physician's assistant and her life was beginning to blossom. Melissa had a physical and athletic gift and met the description of a perfect student-athlete. She was always invested in our program and was a main reason for us playing for the 2010 national championship."
The Tampa volleyball team, on Twitter, issued its condolences.