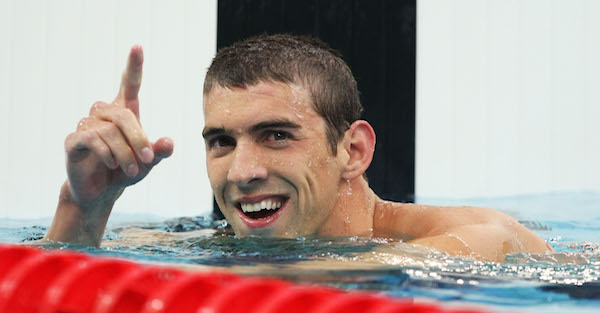 Al Bello/Getty Images
event held at the National Aquatics Center during day 2 of the Beijing 2008 Olympic Games on August 10, 2008 in Beijing, China.
In case you missed it, Michael Phelps is absolutely crushing everyone in Rio, registering a career 25 medals (21 gold) and tying a summer games record 12 individual medals:
Related: Michael Phelps' death stare is equally terrifying and funny
Phelps has two more opportunities, the 200m individual medley on Thursday and 100m butterfly on Friday, to eclipse former sprinter Leonidas of Rhodes.
Phelps has swam in five summer games, while Leonidas notched the record in just four.