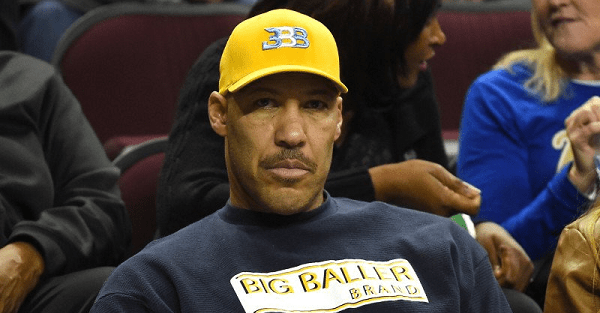 Twitter/Screenshot
People have been complaining that LaVar Ball gets to appear on way too many media platforms despite his horrible attitude and pimping out of his son, Lonzo. Some of the media has taken a stand by denouncing him and not letting him appear on their shows. College GameDay's Kirk Herbstreit became one of those personalities to do so and now SportsNation's Michelle Beadle joins him.
RELATED: Kirk Herbstreit becomes latest personality to completely shut down LaVar Ball
She has been a staunch supporter of the anti-Lavar movement and put the exclamation point on it when she clearly told her producer not to get him on the show. The Ball family just released Lonzo's new shoe, which is retailing for almost $500 and that has taken some flak on social media as well.
[h/t The Spun]