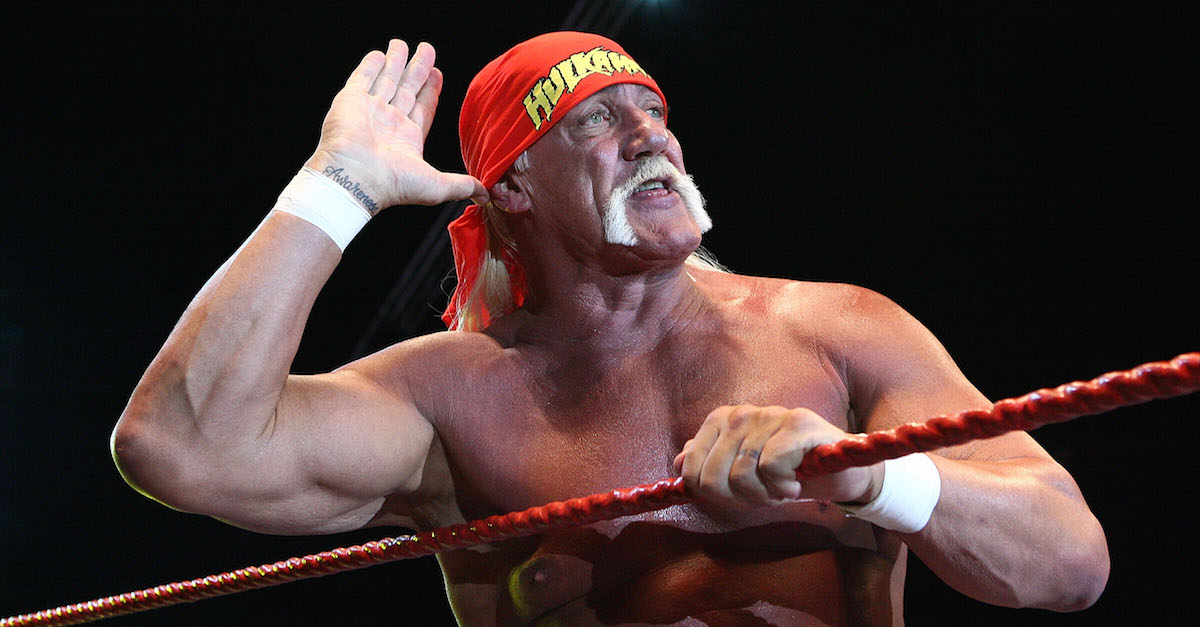 Hulk Hogan XXX during his Hulkamania Tour at the Burswood Dome on November 24, 2009 in Perth, Australia. Paul Kane/Getty Images
World Wrestling Entertainment legend Hulk Hogan (aka Terry Bollea) has had his contract with the company terminated and any mention of him has been wiped from the organization's website amid rumors of a racist rant.
The alleged rant is included in the sex tape that has Hogan and Gawker in the middle of a lawsuit, per National Enquirer.
At one point in the tape, Hogan reportedly discussed his daughter Brooke's music venture and a "black billionaire" who offered to fund her career.
?I don?t know if Brooke was f*cking the black guy?s son,? Hulk raved, the sources add.

?I mean, I don?t have double standards. I mean, I am a racist, to a point, f*cking n*ggers. But then when it comes to nice people and sh*t, and whatever.?

Then, in a tirade to rival the racism embarrassments suffered by Mel Gibson and ?Dog The Bounty Hunter,? Hulk unloaded even more hatred!

According to sources, he said: ?I mean, I?d rather if she was going to f*ck some n*gger, I?d rather have her marry an 8-foot-tall n*gger worth a hundred million dollars! Like a basketball player!

?I guess we?re all a little racist. Fucking n*gger.?
Early Friday, WWE officially released Hogan:
"WWE terminated its contract with Terry Bollea (aka Hulk Hogan). WWE is committed to embracing and celebrating individuals from all backgrounds as demonstrated by the diversity of our employees, performers and fans worldwide," WWE said in a statement.
We'll continue to track this story as it develops.
_______________________________________________
UPDATE:
Hogan has issued an apology in an exclusive interview with People.com:
"Eight years ago I used offensive language during a conversation. It was unacceptable for me to have used that offensive language; there is no excuse for it; and I apologize for having done it."

"This is not who I am. I believe very strongly that every person in the world is important and should not be treated differently based on race, gender, orientation, religious beliefs or otherwise. I am disappointed with myself that I used language that is offensive and inconsistent with my own beliefs."