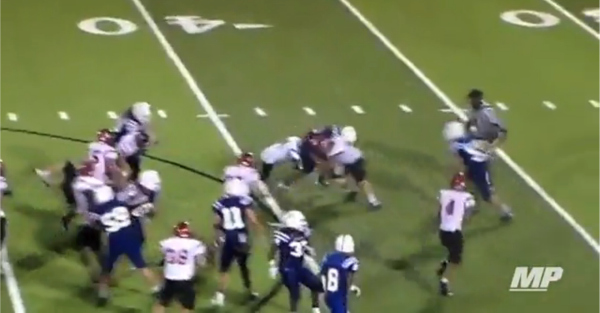 A Georgia high school running back didn't let two defenders get in his way of a touchdown.
Kyle Bailey of Bremen High School ran up the middle and had two opponents go to tackle him at the same time, but he made them look foolish.
It's not every day you see a running back send two defenders to the ground at practically the same time.
Bailey is a 6-2, 175-pound defensive back and RB for Bremen and has offers from West Virgina and Virginia among other schools, according to Rivals.