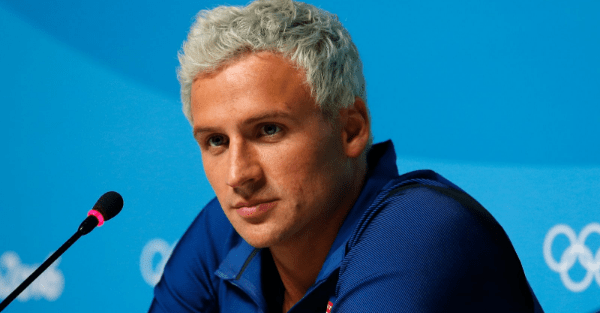 B/R via Twitter screen shot
Olympic summer Ryan Lochte, whose story about being robbed at the Olympics caused an international uproar, has been cleared of all charges in his case, according to a report on TMZ.com.
Lochte, during the Olympics, insisted that an armed thief masquerading as a police officer held a gun to his head during a robbery in Rio.
Lochte claimed that he and his teammates were held at gun point and robbed by two men posing as Rio police officers, and one of them pointed a gun pointed at his forehead. "He took our money, he took my wallet ? he left my cell phone, he left my credentials,? Lochte said.
But he eventually came clean when, during an interview with Matt Lauer on NBC, Lochte said he "embelished" his story.
Police in Brazil charged Lochte with false communication of a crime. But TMZ reported an appeals court threw out the charge because Lochte never went to the police, but police went to him to seek information after reading reports in the media. Hence, the court said Lochte never set out to create a lie.
Lochte's issued a apology on Instagram for his behavior, and did so after two of his relay teammates — Jack Conger and Gunnar Bentz — issued statements in which they, in essence, thew Lochte under the bus when they said Lochte fabricated the original story.
RELATED: Lochte issues an apology for his behavior.
Lochte said, in his apology, that he should have more accurately described what happened. Bentz, in his statement, said men he believed to be security guards detained the swimmers after Lochte damaged a poster at a gas station. The swimmers has stopped their to use the restroom. One of the guards drew a gun, Bentz said, but the simmers were allowed to leave after paying for the damage.
The incident caused an uproar in Brazil as the country is very sensitive about perceptions of crime, especially during the Olympics.