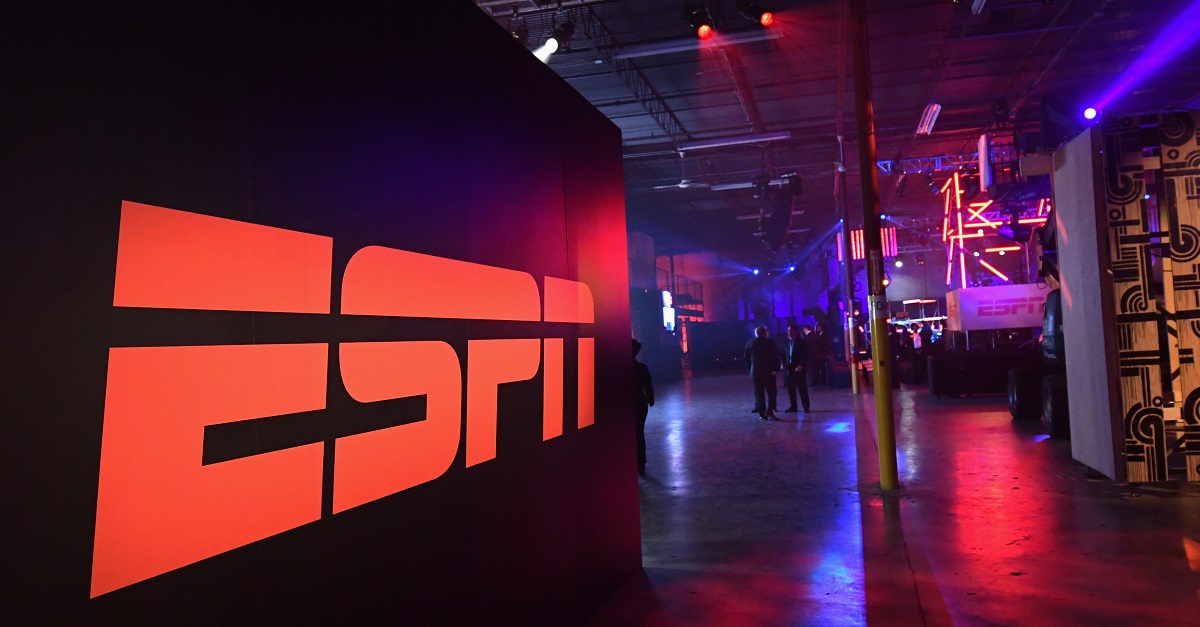 Gustavo Caballero/Getty Images for ESPN
HOUSTON, TX - FEBRUARY 03: Signage is seen during the 13th Annual ESPN The Party on February 3, 2017 in Houston, Texas. (Photo by Gustavo Caballero/Getty Images for ESPN)
ESPN has run into plenty of issues over the past few years, which has led to more than one notable roster subtraction.
With that said, Scott Van Pelt has been one of the network's most consistent and likable personalities for years now, so even in the midst of some stormy waters — including plenty of political attention — the four-letter network has decided to reward a loyal employee.
The Hollywood Reporter is reporting that Van Pelt has been given a multi-year contract extension. The website also passed on a statement from SVP, who seems very pleased about his long-term stability with ESPN:
"I was thankful ESPN had enough faith in us to give us the opportunity to try a different type of SportsCenter a couple of years ago. I?m equally grateful they felt we had earned this vote of confidence," Van Pelt said Tuesday in a statement. "We tried to outperform our last deal and we?ll try to do the same with this one.?
Van Pelt was always a popular anchor for ESPN but he's really made his name with the midnight edition of SportsCenter, which according to the Hollywood Reporter ranks above The Tonight Show with Jimmy Fallon and The Late Show with Stephen Colbert in the 18-34 male viewer demographic, which says everything one needs to know about SVP's popularity.
There was a time when ESPN was known for its personalities and the way they brought the highlights to the table, and less for constant arguing, bickering, and drama. There was a time before hot takes and First Take and that time was filled with likable and relatable anchors like the late great Stewart Scott.
And sure, anchors like John Buccigross, Steve Levy, Linda Cohn, Suzy Kolber, and John Anderson are all still with ESPN, but it kind of feels like something has changed in Bristol, doesn't it?
With Van Pelt, though, everything still feels as cool as the other side of the pillow.