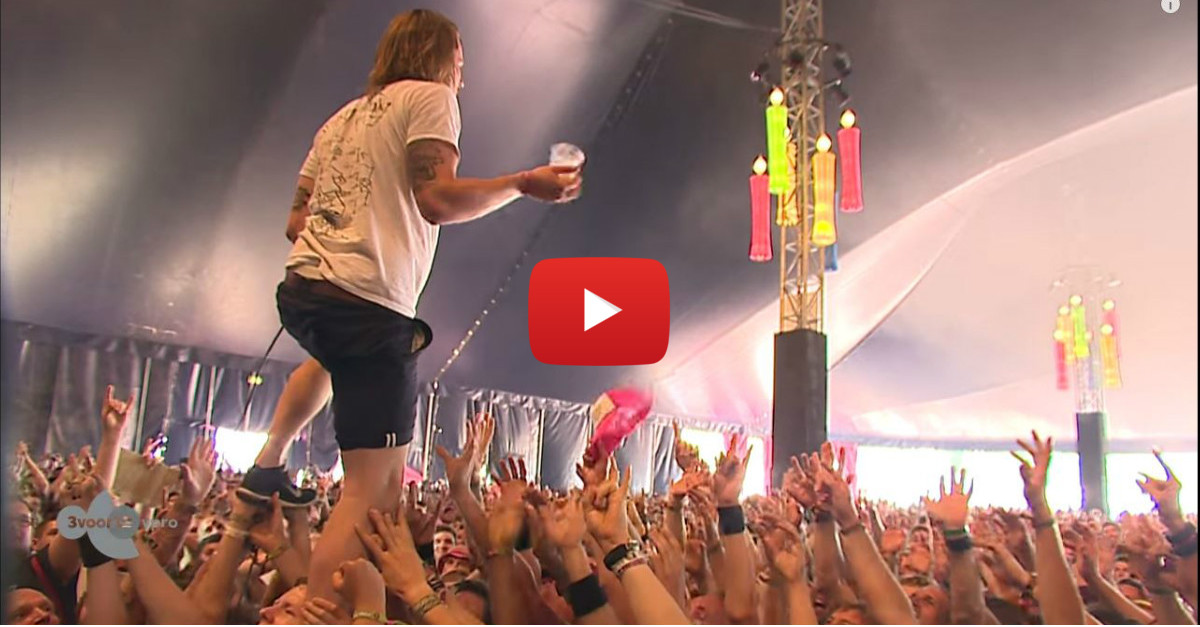 Odell Beckham Jr. may have had the best football catch we have ever seen, but off the football field, David Achter de Molen may have the best one. Molen is the lead singer of John Coffey, a Dutch punk rock band that has a name inspired by the "Green Mile" character, and he was performing at the Pinkpop Fest over the weekend.
Molen took a break during one of his songs to crowd surf when someone in the crowd through a beer his way. That's when the rocker nonchalantly caught the cup of beer and proceeded to drink the rest of it.
I don't know what's more impressive — the perfect, Peyton Manning-esque throw or Molen's catch. Either way, this is one of the most incredible and awesome catches you'll see.