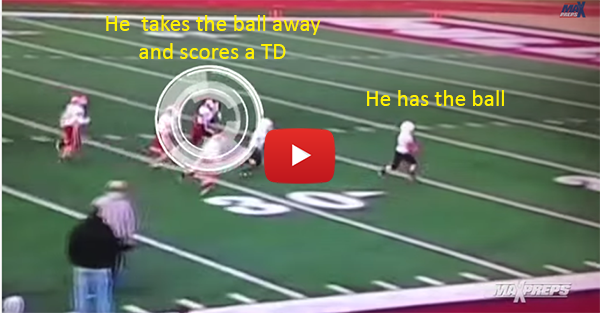 It doesn't matter what level of football, this is an incredible individual effort.
Sixth grader Kobe Blackmon from Oklahoma shows off incredible speed to chase down a receiver that looks to have an easy touchdown. Blackmon catches up to him at the 10 yard line and just takes the ball away from him like he's taking his lunch money.
He then breaks a tackle, reverses field, and out runs the entire team for a 90 yard fumble return touchdown.
(Video via MaxPreps)