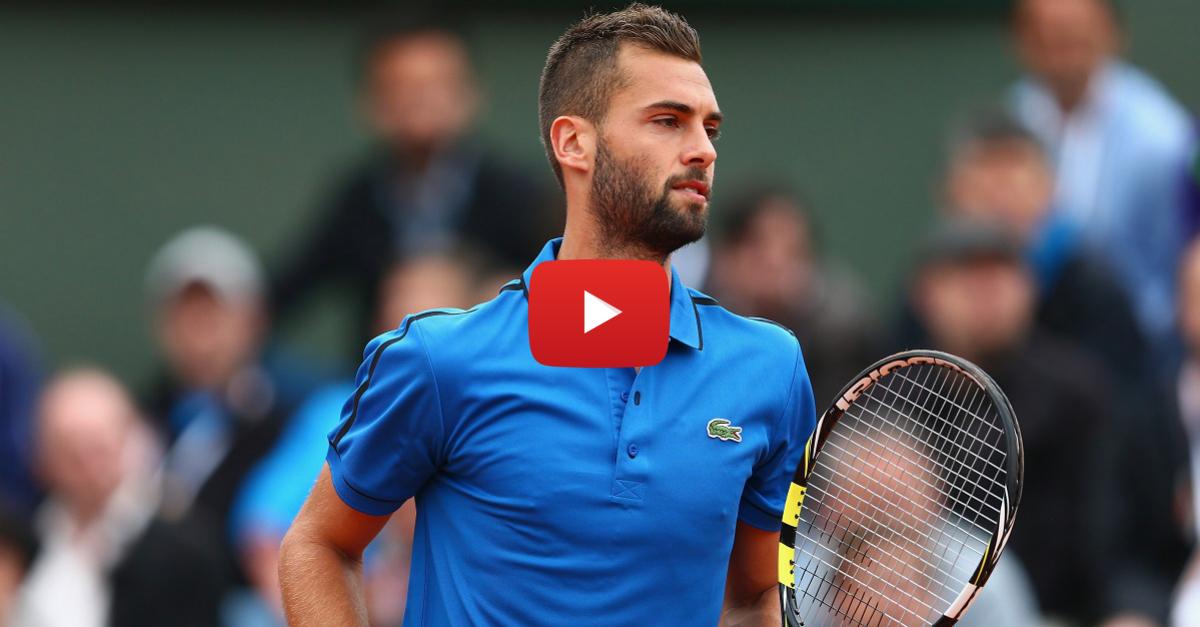 on day six of the 2015 French Open at Roland Garros on May 29, 2015 in Paris, France.
This is not something you see in your average tennis match.
Benoit Paire was in a second round matchup at Wimbledon against Roberto Bautista Agut when his emotions got the best of him. After a mishit on an attempted forehand, Paire found the first object he could find and to take out his frustrations. This object happened to be a chair sitting courtside.
Paire frustrations stemmed from his failure to close the match, as he lost the final three sets after winning the first two. If his tennis career continues to have failures like this, at least he can take solace in that he might have a budding kickboxing career waiting for him in the future.
[h/t CBS Sports]