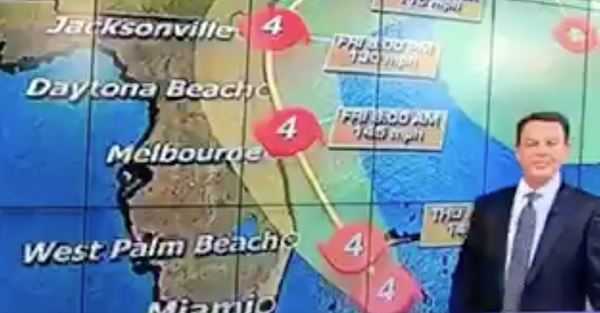 Hurricane Matthew is already ripping through Florida, which aside from football games across the Southeast being cancelled, is also causing citizens to evacuate the area.
And if people in the areas the hurricane is estimated to roll over  (Florida, Georgia and South Carolina) aren't terrified enough, they will be after hearing this from Fox News' Shep Smith, per Deadspin.
"Despite the warnings lots of people in the United States have said they're not going anywhere. We will not cover your funerals and we will not feel sorry for you. They're stocking up supplies, boarding up their homes, and hoping. Which is moronic.

"See this? Melbourne? Daytona Beach? Jacksonville? This moves 20 miles to the west, and you and everyone you know are dead. All of you. Because you can't survive it. It's not possible. Unless you're very, very lucky. And your kids die, too."
Let's hope everyone stays safe during this natural disaster.