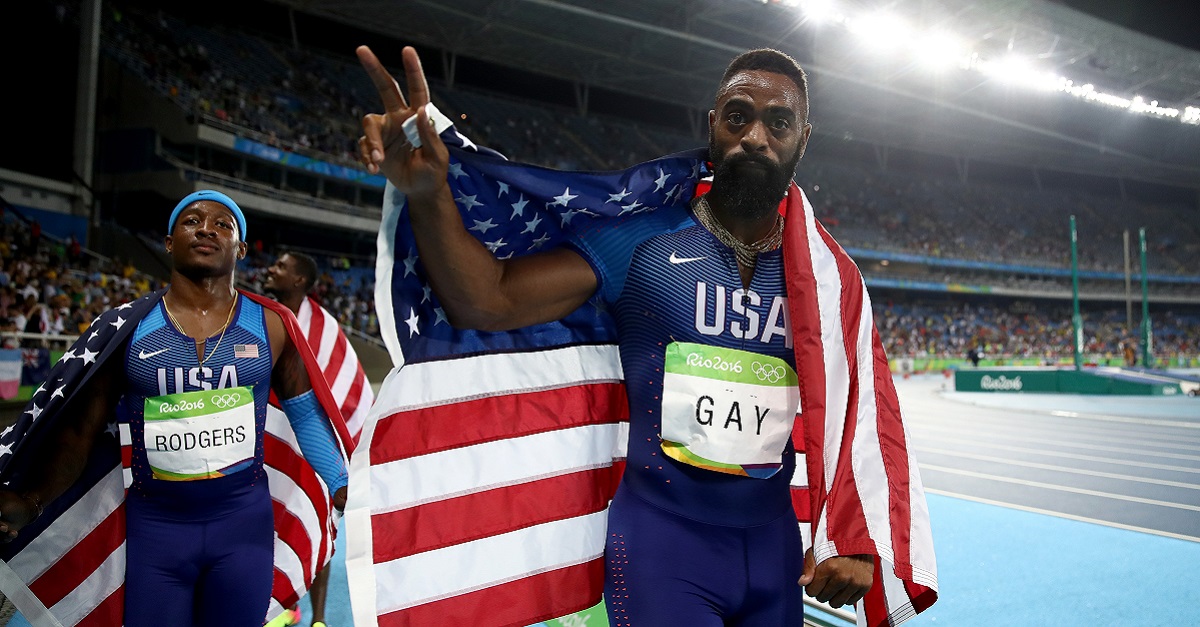 Cameron Spencer/Getty Images
RIO DE JANEIRO, BRAZIL - AUGUST 19: Mike Rodgers and Tyson Gay of the United States celebrate prior to being disqualified after the Men's 4 x 100m Relay Final on Day 14 of the Rio 2016 Olympic Games at the Olympic Stadium on August 19, 2016 in Rio de Janeiro, Brazil. (Photo by Cameron Spencer/Getty Images)
Trinity Gay, the 15-year old daughter of U.S. Olympic sprinter Tyson Gay, was fatally shot on early Sunday morning in Lexington.
NBC's LEX18 was first to report the news.
Tyson told Sports Director Alan Cutler he was very close with his daughter.

Of the shooting Gay said, "She didn't make it. I'm so confused. She was just here last week for fall break. It's so crazy. I have no idea what happened."
The incident happened around 4 a.m. on Sunday near a local Cook Out restaurant, where shots were reportedly exchanged between two vehicles. Gay was struck in the shooting and later pronounced dead at the the University of Kentucky hospital.
Police found one of the vehicles involved and have detained two people for questioning.
Tyson Gay has twice competed in the Olympics, and is a multiple-time world sprinting champion. Trinity was following in her father's footsteps as a member of her high school track-and-field team.
[H/T NBC News]