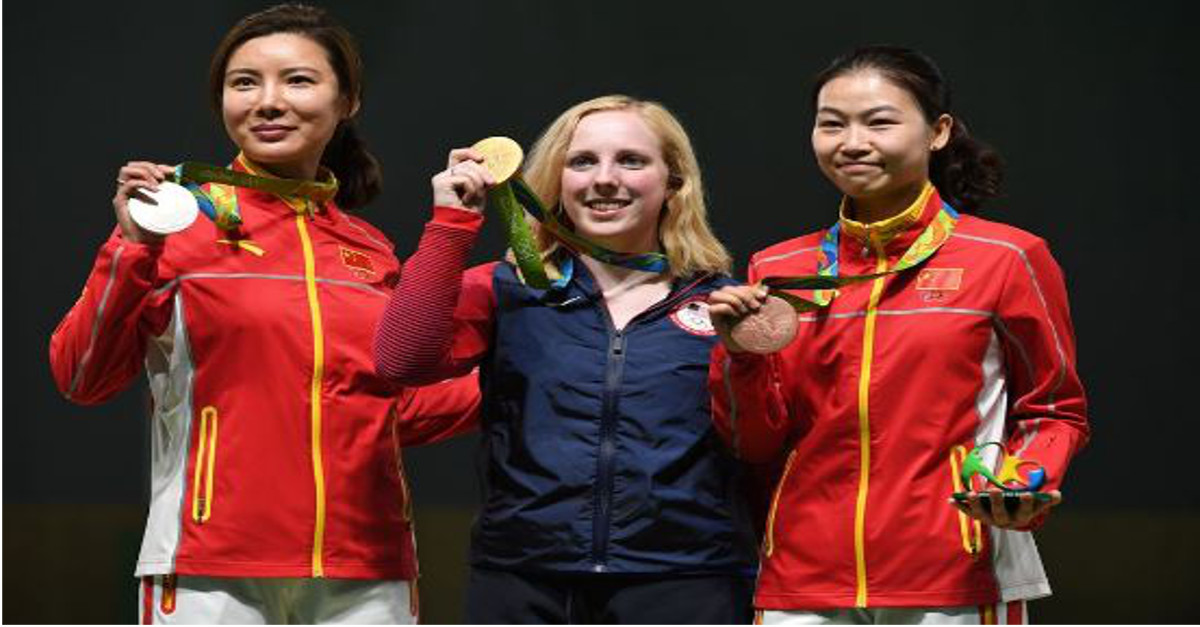 Twitter/@Sportstar Screenshot
Ginny Thrasher, 19, from Springfield, Va., earned the first gold medal of the Rio Olympic Games for the United States in the women?s 10-meter air rifle finals.
Thrasher first fired a gun five years ago when she shot a deer while hunting with her grandfather.
RELATED: Refugee team receives an incredibly warm welcome during the Olympics opening ceremony
She has since gone on to win multiple awards and currently owns 20 National Rifle Association and USA Shooting records.
Thrasher is a student at West Virginia University, where she became the first freshman ever to win both individual titles in air and small bore at the NCAA Rifle Championships.
Her Olympic win comes after a final competition between her and China's 34-year-old Li Du.
Li Du was the gold medal winner at the 2004 and 2008 Olympic Games.
RELATED: Michael Phelps put personal struggles behind him and will carry the U.S. flag at the Olympics opening ceremony
Thrasher beat her opponent by an entire point, which, for this sport, is a large margin.
There's little doubt that this was an impressive win for the rookie Olympian.