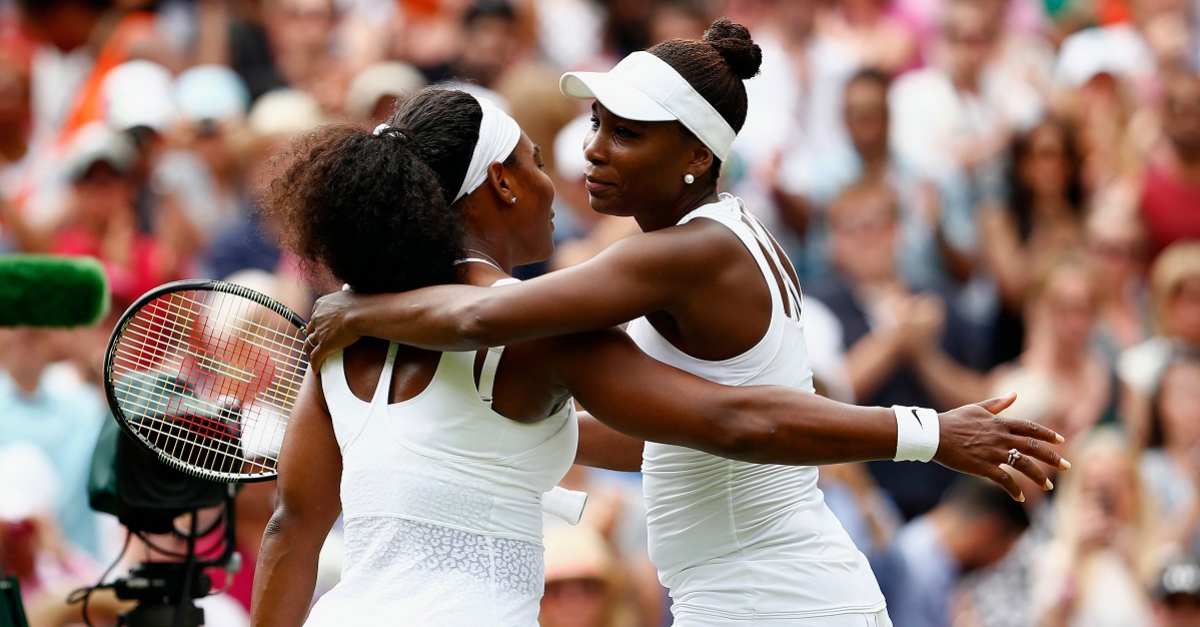 during day seven of the Wimbledon Lawn Tennis Championships at the All England Lawn Tennis and Croquet Club on July 6, 2015 in London, England.
Serena and Venus Williams faced off in the round of 16 at Wimbledon on Monday, with Serena taking advantage of her older sister by winning 6-4, 6-3.
But the real story here is whether or not this is the last major meeting between the two American tennis icons. While Serena is still on top of women's tennis, Venus may be on her way out. Venus, who just turned 35, has not won a major title since Wimbledon in 2008. Before Monday, Venus and Serena had not faced off in a Grand Slam event since 2009, when the two matched up in the Wimbledon finals.
If it is indeed the last time the two oppose each other in a grand stage, it will be the end of a historic rivalry that has helped raise the profile of women's tennis in America. The two have combined to win 28 Grand Slam titles over the past 16 years, with the two facing off in a total of eight Grand Slam finals. (Serena won six of the eight) The sisters have also won five gold medals at the Olympics, with each winning a gold in singles and then combining to win three golds in doubles.
Serena will continue to the Wimbledon quarterfinals, where she will be looking for her fourth consecutive Grand Slam title, a feat that has not been accomplished in women's tennis since Serena did it in 2003.