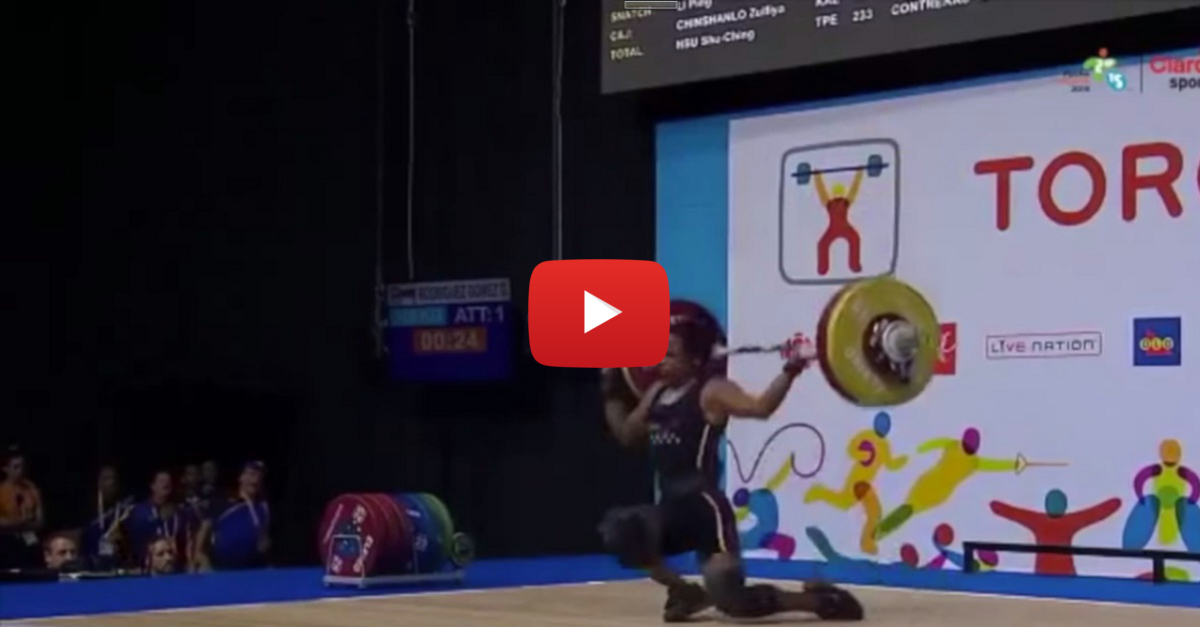 It's one of the scariest moments in weightlifting; what happens when a lifter not only fails to make a lift, but collapses while doing so?
That is what happened to Genesis Rodriguez Gomez at the 2015 Pan-American Games. Gomez attempted to lift a 106kg (234lbs) in a clean and jerk when she loses her balances and completely collapses as the weight falls behind her. Gomez stayed on the ground for a few moments before recovering.
And recover she did. Gomez successfully made the lift on the second attempt and went on to take a silver medal. Obviously she would have wanted a gold, but silver and not suffering an injury in that accident is not a bad consolation prize.
[h/t Bleacher Report]