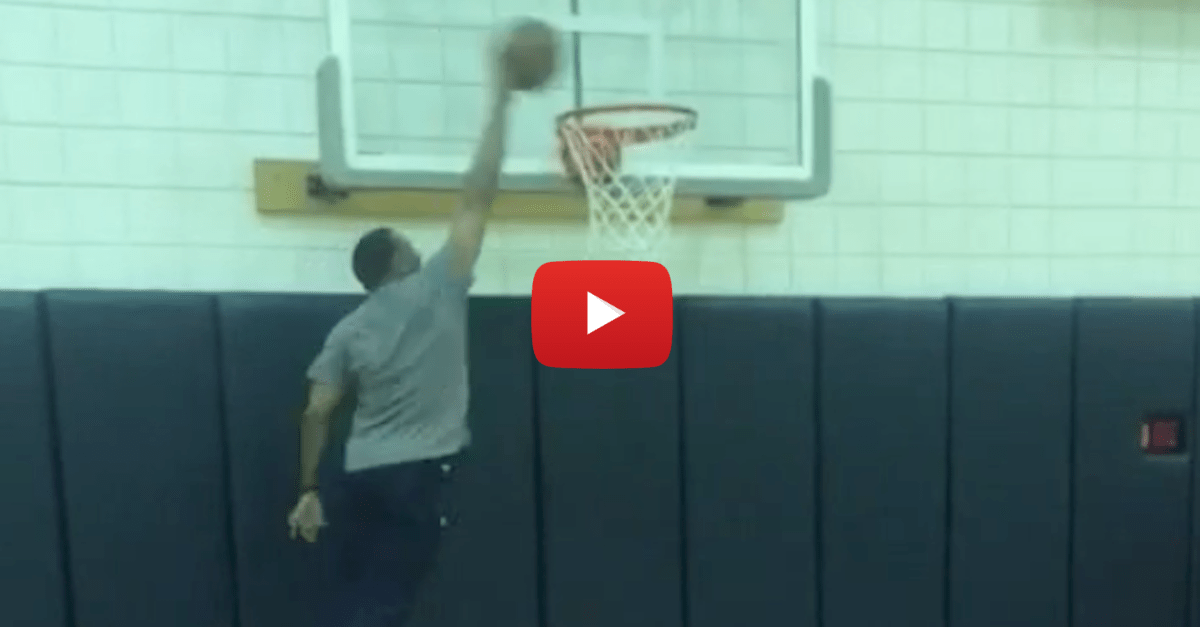 Golden State Warriors assistant and next year's New Orleans Pelicans head coach Alvin Gentry never made it to the Association as a player, but he's been in the league long enough to learn how to throw it down (kind of) like one of the guys.
During a practice session before the Warriors big NBA Finals Game 6 tilt with the Cleveland Cavaliers, Gentry showed off his ups as he bounced off the back wall, used the momentum to sky toward the rim and throw down the vicious jam.
Who says you can't do the same stuff you could as a kid when you're 60?
The Warriors can close out the Cavaliers Tuesday night at 9 p.m. in Cleveland.