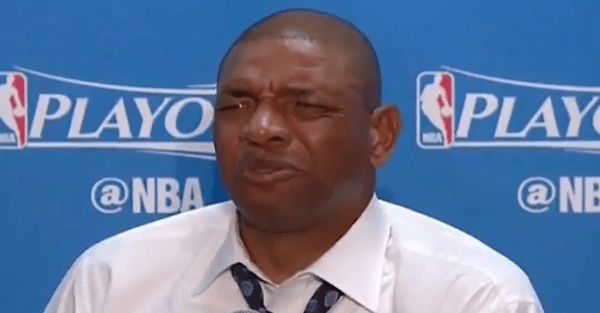 Sports Illustrated/Twitter
The Los Angeles Clippers suffered yet another heartbreaking playoff loss Saturday night at the hands of Joe Johnson and the Utah Jazz in Game 1 of their first round series in the NBA Playoffs.
During the press conference after the game, Doc Rivers was asked about Chris Paul scoring a basket to tie the game with enough time on the clock for the Jazz to go back down the floor and win the game.
Rivers did not hold as to what he thought of the question.
Via Sports Illustrated:
In Rivers' defense, this was a really odd question and critique about that final sequence. Rivers certainly could have handled it differently, but he was coming off a brutal loss at home.
This kind of thing happens from time to time in post-game press conferences, especially when the losing team is at the mic and just lost in brutal fashion.