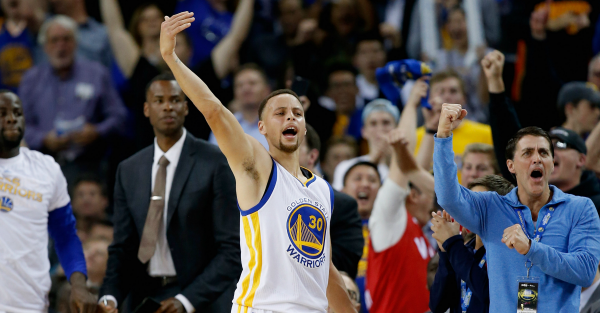 This week the guys from FanBuzz — Raj Prashad, Bo Churney and Ben Bornstein — talk about a myriad of topics on the Air B. and B. Podcast. There's Houston being an absolute mess, Karl-Anthony Towns owning the Rookie of the Year race, the Golden State Warriors never losing again and the playoff races that are finally heating up. The podcast can be found below:
[soundcloud url="https://api.soundcloud.com/tracks/250186769" params="auto_play=false&hide_related=false&show_comments=true&show_user=true&show_reposts=false&visual=true" width="100%" height="450" iframe="true" /]
The podcast can also be found on iTunes here.
If you'd like to skip ahead to a specific topic here is a breakdown of the show:
0:30 – Houston is a mess
8:00 – The Knicks
10:15 – The East playoff race
14:30 – Playoff race in the West
24:00 – Are the Warriors going to lose?
32:00 – Karl-Anthony Towns is amazing
43:00 – Who's in, who's out?