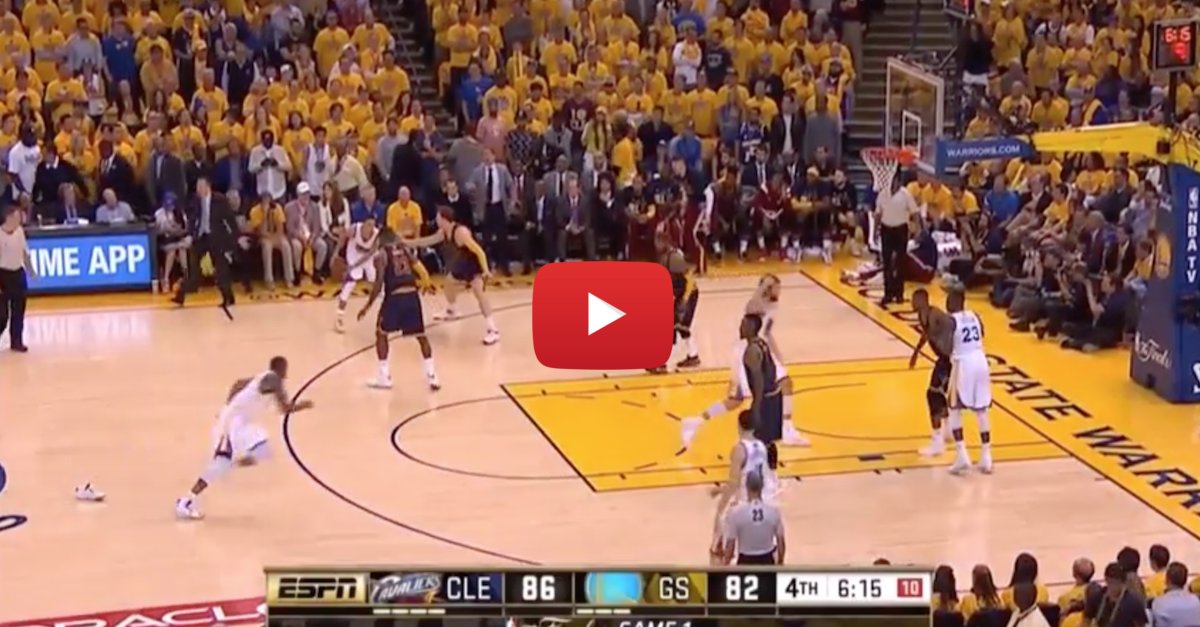 With the game winding down, and the Cleveland Cavaliers pulling away in the fourth quarter of Game 1 of the NBA Finals, Andre Iguodala knocked down a clutch 3-pointer to keep the Golden State Warriors close.
Only for Iguodala, the Warriors swingman lost a shoe in the position, but kept his focus on the play to hit the big shot.
At the end of regulation, the teams remained tied at 98, sending the contest into overtime.