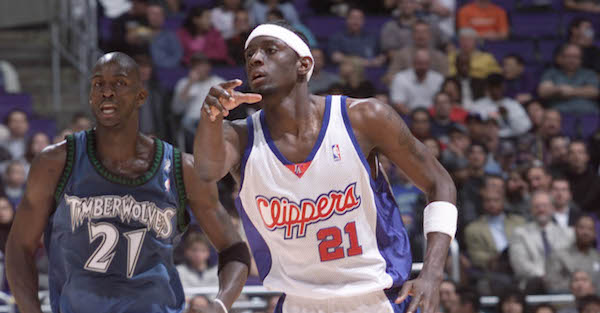 Jonathan Ferrey/Getty Images
Former No. 3 overall pick Darius Miles made $62 million during his NBA playing career, but he was forced to file for bankruptcy.
Related: One of the best up-and-coming NBA players got into a nasty altercation with a reporter
According to Ben Frederickson of the St. Louis Post-Dispatch, Miles had to auction off many of his belongings in order to pay creditors. Miles wasn't in attendance, and several people there were making jokes at Miles' expense.
Some of the items being auctioned off included over 10,000 DVDs and video games, a barber chair, karaoke equipment and various firearms.
The 2000 NBA Draft was one of the worst in league history, but Miles still made the 2001 All-Rookie First Team as a member of the Los Angeles Clippers. He played for the Cleveland Cavaliers and Portland Trail Blazers before a devastating knee injury halted his career in 2006.
Miles made a comeback attempt with the Memphis Grizzlies in 2008, but it didn't work out. Miles served a 10-game suspension for violating the league's substance abuse policy, and he was arrested for marijuana possession in 2009.
According to Sports Illustrated, around 60 percent of former NBA players are broke within five years of retirement:
"An estimated 60 percent of former NBA players are broke within five years of retirement, Sports Illustrated reported in 2009. That same report noted that 78 percent of NFL players are bankrupt or under financial stress by the time they have been retired for two years. Leagues attempt to educate rookies about managing wealth. Teenagers don?t always listen."
Miles' story is sad, and hopefully he can attempt to get his life back together soon.
(h/t Uproxx)