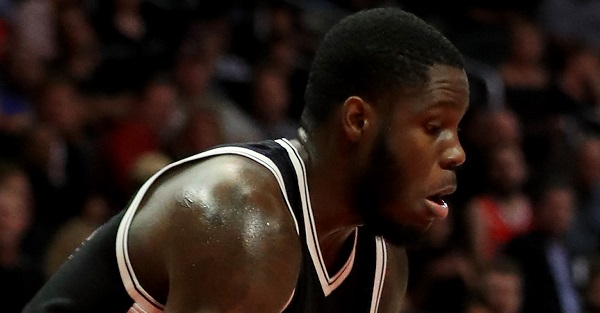 Sean M. Haffey/Getty Images
LOS ANGELES, CA - NOVEMBER 14: Anthony Bennett #13 of the Brooklyn Nets and Austin Rivers #25 of the Los Angeles Clippers battle for a loose ball during the second half of a game at Staples Center on November 14, 2016 in Los Angeles, California. (Photo by Sean M. Haffey/Getty Images)
The 2013 NBA Draft has not aged well. The class does have some talent, headlined by All-NBA forward Giannis Antetokounmpo, but there were big-time question marks about the top of the draft four years ago and that uncertainty led to Anthony Bennett being tabbed with the No. 1 overall pick by the Cleveland Cavaliers.
Since then, Bennett's career has not gone according to plan. The former UNLV standout has appeared in NBA games for four different teams and Bennett has seen the floor in only 151 games over that four-year period. After playing for the Brooklyn Nets a season ago, the "bust" will now reportedly have another chance to prove himself at the highest level of the sport, as Shams Charania of The Vertical brings word that Bennett will latch on in Phoenix.
Given that the deal is non-guaranteed, there is still some uncertainty as to whether Bennett will actually make the Suns squad this season. On the bright side, he is (still) only 24 years old and, even if Bennett was not a traditional No. 1 pick in terms of skill and upside, he does bring a significant amount of talent to the table.
It is too early to slam the door shut on Anthony Bennett's NBA career despite the fact that the "bust" label has already been handed down. Now, we'll see if his next stop brings out the best in the still-young forward.