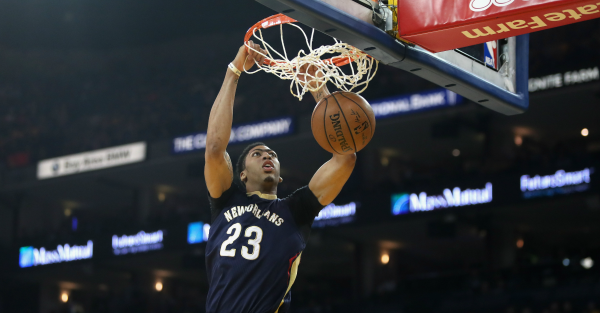 Anthony Davis could potentially make a $24 million bonus this season. If he makes any one of the All-NBA teams (there are three) the bonus kicks in and he becomes a very happy guy. However, that is very much in jeopardy right now as Davis is trying to power through injuries to his shoulder and knee.
Coach Alvin Gentry faces a serious decision of whether or not he is going to shut down the big man for the rest of the season.
Davis is averaging 24.3 points, two blocks, 10.3 rebounds and 1.9 assists per game this season. He is also shooting 49 percent from the floor and 32 percent from beyond the arc. If he can finish the season there is a strong chance he can make one of those teams, but if he gets shut down he might as well kiss that mega bonus good-bye.