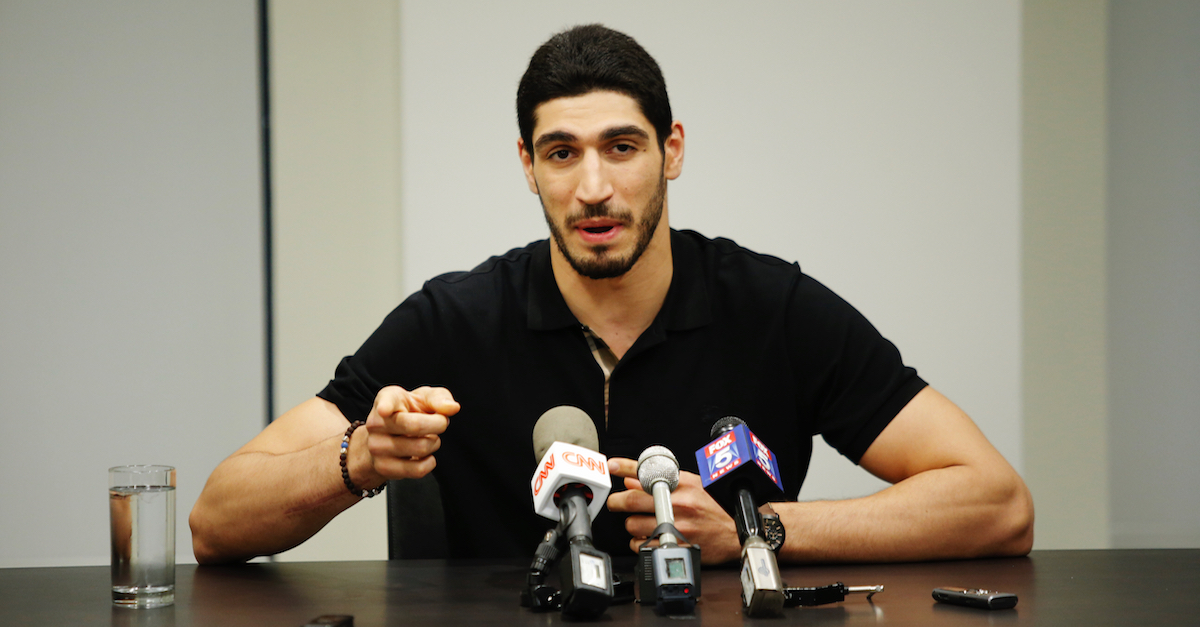 Eduardo Munoz Alvarez/Getty Images
NEW YORK, NY - MAY 22: Turkish NBA Player Enes Kanter speaks to media during a news conference about his detention at a Romanian airport on May 22, 2017 in New York City. Kanter returned to the U.S. after being detained for several hours at a Romanian airport following statements he made criticizing Turkey's president Recep Tayyip Erdogan. (Photo by Eduardo Munoz Alvarez/Getty Images)
Oklahoma City Thunder center Enes Kanter had his Turkish passport cancelled last week, and he was detained by Romanian airport police.
Kanter has openly disagreed with current Turkish president Recep Tayyip Erdogan, and he has been an ardent supporter of a candidate who wants to overthrow the current president's regime.
Now, a warrant has been issued for Kanter's arrest, and he has been accused of being a part of a "terror group."
Related: NBA star detained overseas after his passport was allegedly ?cancelled?
According to Yahoo Sports, a pro-government newspaper in Turkey is alleging Kanter is a member of an armed terrorist organization.
Kanter tweeted this out on Friday:
Kanter's tweet translates to "I am already going to come there to spit on all of your ugly, hate-filled faces."
Kanter has called the current Turkish president the "Hitler of our century."
Kanter is back in the United States, and he probably won't want to return to Turkey for a while.
(h/t The Spun)